TSapi Vechur, jenis langka dan asli yang dianggap salah satu yang terkecil di dunia, hampir punah pada tahun 80-an.
Dinamai berdasarkan desa Vechoor, yang terletak di distrik Kottayam di Kerala, sapi ini dikenal dengan produksi susunya yang tinggi, yang juga dikenal memiliki kualitas obat. Sapi juga membutuhkan lebih sedikit pakan dan pemeliharaan.
"Pada 1960-an, pemerintah negara bagian memperkenalkan perubahan dalam kebijakan pembiakan sapi untuk meningkatkan produksi susu," jelas Dr Sosamma Iype dalam percakapan dengan The Better India. "Setelah ini, terjadi perkawinan silang besar-besaran antara sapi asli dengan varietas pejantan eksotis. Hal ini mengakibatkan penurunan jumlah varietas asli seperti sapi Vechur, sehingga hampir punah."
Sejak tahun 80-an, Dr Sosamma (80) pensiunan profesor dari Kerala Veterinary and Animal Science University, Thrissur, telah berada di garis depan dalam melestarikan sapi vechur. Dia telah dianugerahkan dengan Padma Shri untuk usahanya yang tak kenal lelah dalam bekerja dalam menyelamatkan breed dari ambang kepunahan dan meningkatkan populasinya.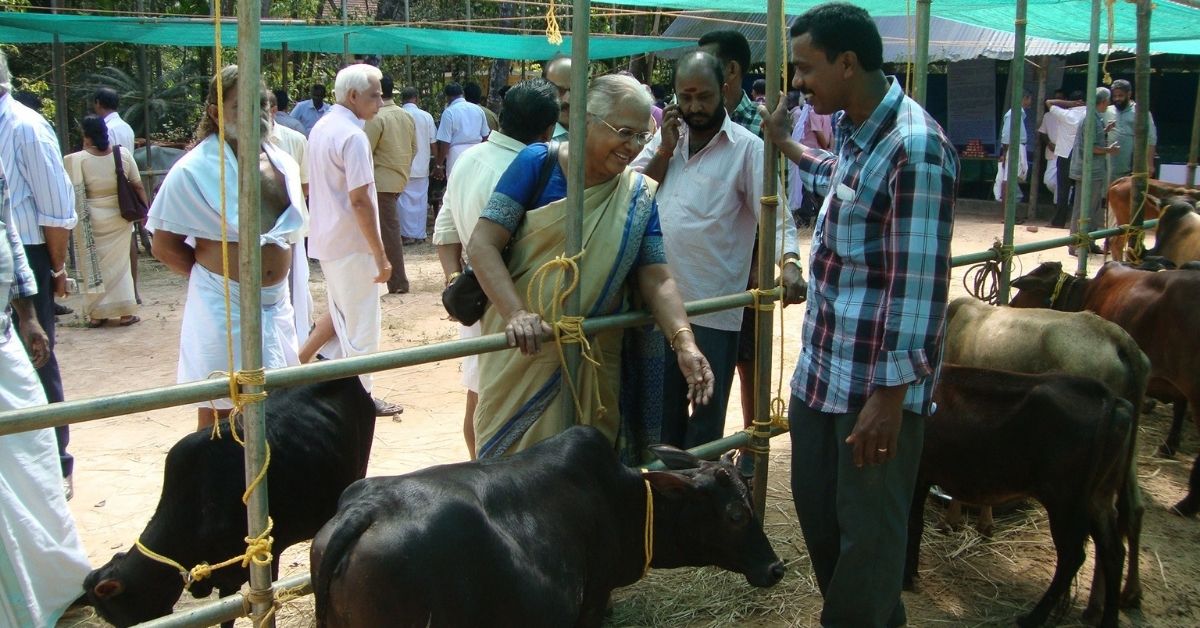 Tim impian
Memahami kebutuhan untuk melestarikan spesimen terakhir yang tersedia dari varietas tersebut, Dr Sosamma bekerja sama dengan beberapa mahasiswa di universitas untuk meluncurkan pencarian jenis asli ini.
"Kami meluncurkan pencarian ekstensif untuk sapi vechur pada tahun 1989, setelah beberapa mahasiswa saya di universitas mendekati saya dalam hal ini. Ada sekitar 15 – 20 mahasiswa yang aktif mengikuti pencarian selama ini. Kami biasa pergi dari satu tempat ke tempat lain, memeriksa dengan petani dan orang-orang yang memelihara ternak. Murid-murid saya sering mengikat keluarga mereka untuk mencari sapi di tempat asal mereka masing-masing," kata Dr Sosamma.
Dia menambahkan, "Itu adalah salah satu saat terbaik dalam karir saya. Kami semua berdedikasi untuk tujuan ini dan kami menikmati perjalanan bersama. Misi kami adalah untuk menyelamatkan breed ini dan mengembalikannya kepada para petani."
Pencarian dilakukan terutama melalui distrik selatan Kottayam dan Alappuzha, dan Dr Sosamma dan timnya membutuhkan waktu lama untuk menemukan bahkan seekor sapi vechur, katanya.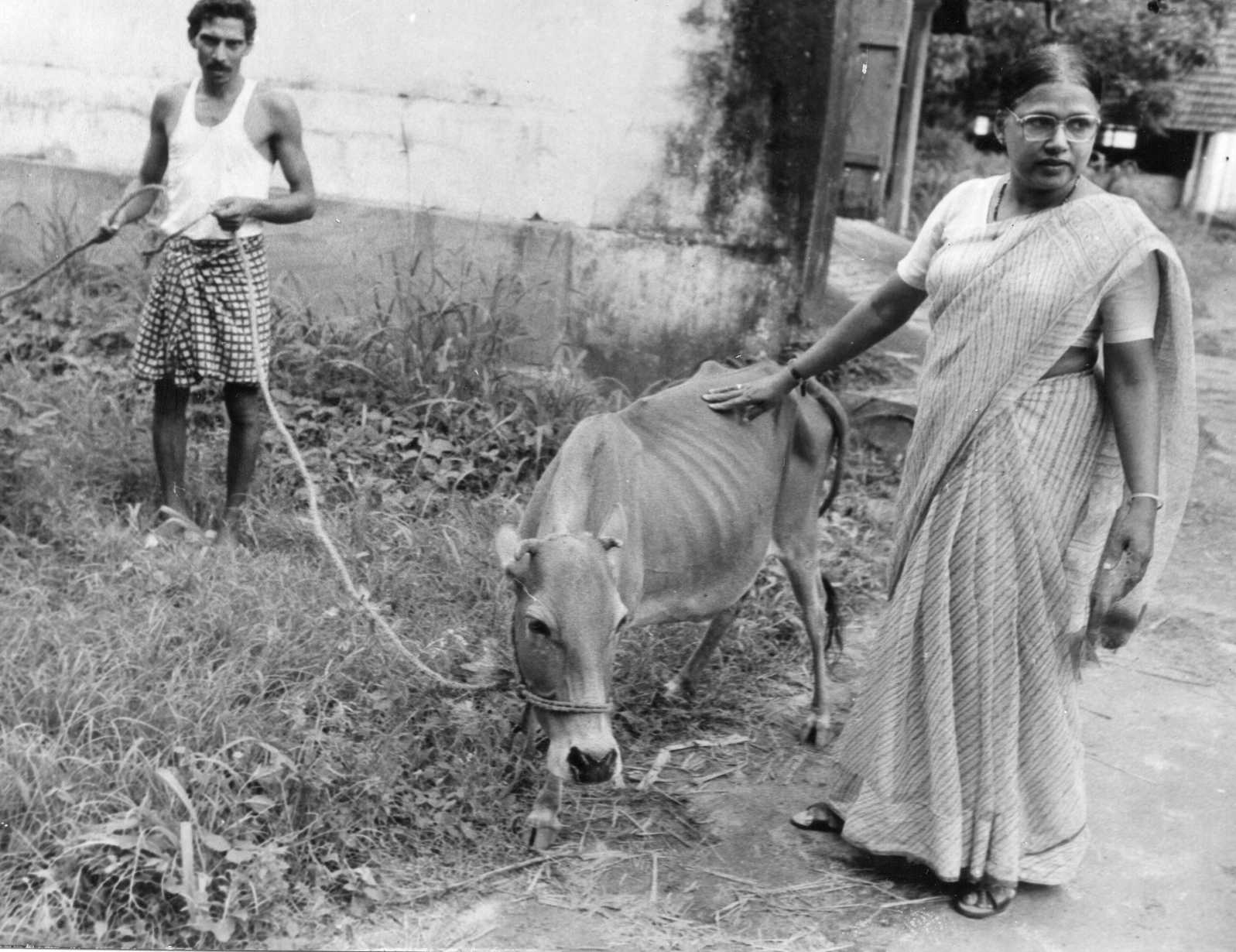 "Akhirnya, kami menemukan sapi pertama kami melalui seorang petani bernama Manoharan. Tapi dia belum siap untuk memberi kita sapi kesayangannya. Kami menjelaskan alasannya kepadanya dan meyakinkannya untuk menjualnya kepada kami. Dana Rs 65.000 dialokasikan oleh universitas untuk inisiatif kami, dan kami menggunakan uang itu untuk membeli dan merawat sapi, "tambahnya.
"Secara bertahap, kami mulai menemukan lebih banyak sapi, dan dalam setahun, kami memiliki sekitar 24 sapi vechur. Ini kemudian disimpan dan dirawat di pertanian di universitas pertanian di Mannuthy. Prioritas pertama kami adalah membuat sapi berkembang biak, sehingga meningkatkan populasi mereka."
"Itu tidak mudah", kata Dr Sosamma, yang harus menghadapi beberapa tantangan sepanjang perjalanannya.
"Ini adalah inisiatif yang diambil tanpa dukungan pemerintah, karena bertentangan dengan kebijakan negara tentang kawin silang sapi. Ada orang-orang di universitas yang tidak mendukung kegiatan kami. Namun pada akhirnya, sapi vechur diakui sebagai breed sapi asli oleh Indian Council of Agricultural Research (ICAR)," jelasnya.
"Setelah hampir satu tahun, ada insiden keracunan yang tragis yang terjadi di peternakan, dan kami kehilangan beberapa sapi kami. Ada penyelidikan yang mengikuti, tapi kami masih belum tahu siapa yang melakukannya. Hari-hari setelah kejadian itu adalah salah satu waktu yang paling menguji dalam hidup saya. Tapi saya tidak mau menyerah, dan berjuang untuk tujuan itu," kata veteran itu.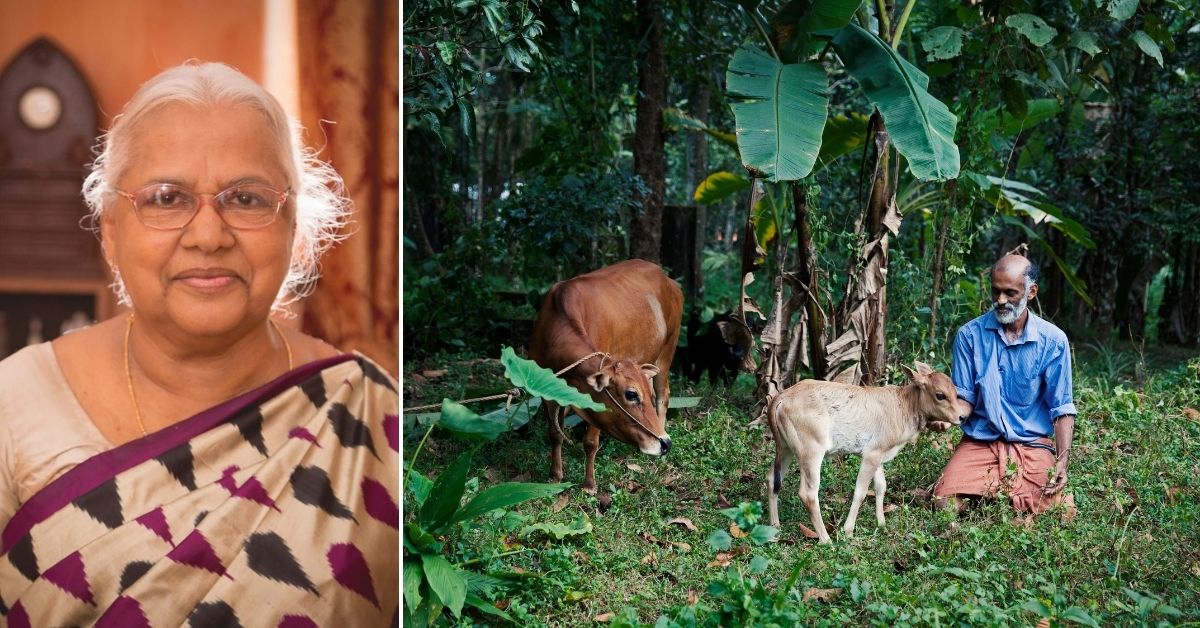 Ada juga kontroversi lain seputar sapi vechur, jelasnya. "Pada tahun 1998, seorang pemerhati lingkungan mengklaim bahwa DNA dari jenis sapi vechur dipatenkan oleh Institut Roslin Skotlandia. Hal ini menyebabkan kegemparan di bidang penelitian India. Ada banyak penolakan terhadap pekerjaan kami melestarikan mereka. Tapi akhirnya, setelah dua tahun penyelidikan, klaim itu terbukti salah."
"Pada tahun 1998, kami membentuk kepercayaan — Vechur Conservation Trust — untuk meningkatkan dukungan dan partisipasi dari petani serta peneliti. Setelah semua kontroversi, kami menyadari perlunya kepercayaan yang akan membantu kami memiliki kemitraan komunitas dalam inisiatif ini. Trust sekarang membantu peternak dengan menyediakan plasma nutfah sapi vechur, terutama semen dari pejantan murni," katanya.
Ada juga program penelitian dan pemuliaan untuk breed sapi. Dia menambahkan, "Sebagian besar dari program ini bermitra dengan beberapa organisasi nasional dan internasional seperti National Biodiversity Authority (NBA), Kementerian Sains dan Teknologi, Organisasi Pangan dan Pertanian (FAO), Dewan Keanekaragaman Hayati Negara Bagian Kerala, NABARD, dan Perserikatan Bangsa-Bangsa. Program Pembangunan (UNDP)."
Perjalanan yang diawali dengan misi menyelamatkan bangsa sapi asli berhasil menstabilkan populasinya. "Sekarang ada lebih dari 5.000 sapi vechur di Kerala dan bagian lain negara ini," katanya.
Dr Sosamma telah menerima beberapa penghargaan dari organisasi seperti Organisasi Pangan dan Pertanian (FAO) dan Program Pembangunan PBB (UNDP). Dia masih aktif dan bekerja sama dengan Vechur Conservation Trust.
"Saya tidak mengharapkan kehormatan ini dan saya sangat senang telah menerimanya. Ada banyak orang yang juga terlibat dalam upaya ini, dan kehormatan ini juga membawa kebahagiaan bagi mereka semua," katanya.
(Diedit oleh Divya Sethu)