SEBUAH sekelompok individu yang sadar iklim di Thiruvananthapuram, Kerala telah menemukan solusi unik untuk masalah anakan terlantar dengan mengembangkan aplikasi yang dapat memberikan transparansi saat menanam pohon dan melacak pertumbuhannya.
'Tree Tag' bertujuan untuk memberikan solusi atas sulitnya melacak pertumbuhan dan kelangsungan hidup pohon yang Anda tanam.
Abhijith Kumar Meenakumari, Aashutosh B Sai, Mohamed Wazeer dan Anoop Babu meluncurkan Tree Tag dan mengembangkan aplikasi eponim.
Abhijith dan Aashutosh adalah teman sekolah dan kemudian bergabung dengan Mohamed Wazeer, rekan Abhijith dari startup pertamanya Alphavogue, dan Anoop Babu, direktur LSM lain Vydyuthi Energy Services di Thiruvananthapuram.
Aplikasi ini dapat membawa transparansi digital saat menanam pohon dan selama pertumbuhannya.
Aplikasi ini membantu dalam memantau pertumbuhan pohon yang ditanam oleh pengguna, hingga jangka waktu tiga tahun sejak tanggal penanamannya.
Ini menyediakan platform bagi individu atau organisasi untuk mensponsori pohon tanpa perlu pengadaan, penanaman, dan pemeliharaan pohon itu sendiri.
Startup hijau ini terdaftar pada Agustus 2021, di Inkubator Bisnis Teknologi, Sekolah Tinggi Teknik Pemerintah, Thiruvananthapuram dan didukung oleh LSM Thanal.
The Tree Tag merupakan upaya untuk menciptakan lingkungan yang tangguh dan berkelanjutan untuk masa depan.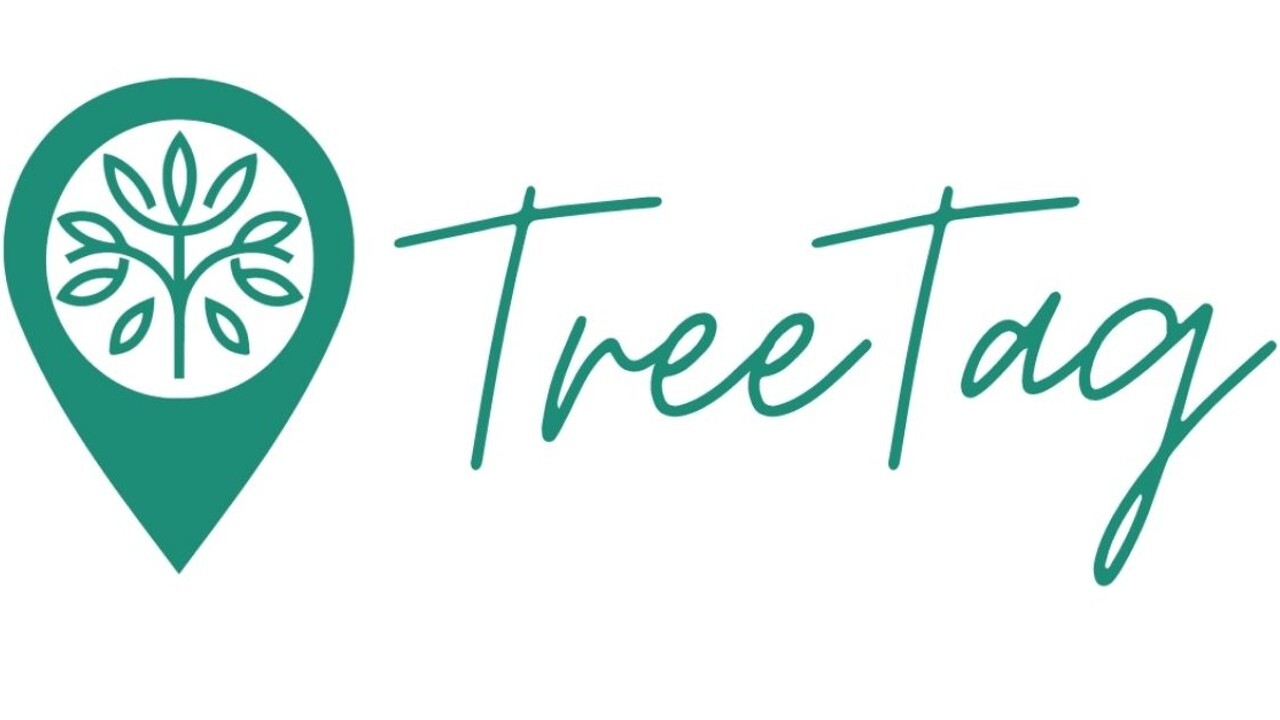 "Kami menciptakan platform yang dapat membantu organisasi, perusahaan, atau bahkan individu yang berupaya keras menanam pohon. Aplikasi Tree Tag akan membantu mereka mengakses data pada pohon dan memantau pertumbuhannya," kata Abhijith Kumar kepada The Better India
Pohon dapat disponsori melalui aplikasi Tree Tag, di mana pohon muda dihargai Rs 170.
Setiap individu, organisasi, atau perusahaan dapat menggunakan aplikasi untuk mensponsori sebanyak mungkin pohon yang mereka inginkan melalui aplikasi. Ada juga ketentuan di aplikasi untuk individu yang ingin menjadi tuan rumah acara hijau pada acara-acara khusus mereka.
Pohon-pohon yang disponsori kemudian akan ditanam oleh LSM terafiliasi melalui petani. Kemudian, LSM menugaskan sukarelawan mereka untuk menandai pohon secara geografis dan dengan demikian memantau status pertumbuhan mereka.
"Anakan diserahkan kepada petani sebagian besar karena kami percaya bahwa mereka dapat memberi mereka lingkungan yang aman di mana mereka akan dirawat dengan baik. Setelah menanamnya, relawan kami memberi tag geo pada pohon dengan semua data yang diperlukan termasuk gambar. Nanti, pembaruan akan diberikan kepada sponsornya," kata Manju M Nair, Asisten direktur di Thanal.
Manju menambahkan, "Kami hanya menyediakan pohon-pohon yang menghasilkan buah dalam inisiatif ini sehingga para petani juga akan mendapat manfaat darinya. Program ini saat ini aktif di distrik Thiruvananthapuram, Wayanad dan Palakkad dan juga mendapat sambutan yang baik di kalangan petani."
Pohon dapat disponsori melalui aplikasi Tree Tag.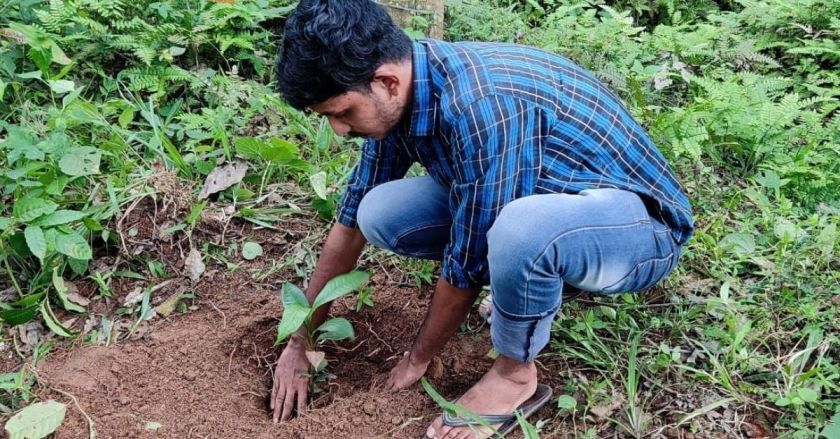 Penandaan pohon dilakukan melalui telepon dan aplikasi menyediakan data seperti nama umum dan nama ilmiah pohon, lokasinya, tanggal penanaman, nama sponsor, nama penanam, perkiraan penyerapan karbon, dll.
"Aplikasi ini menyediakan pembaruan setiap enam bulan hingga periode tiga tahun karena tiga tahun sudah cukup bagi sebuah pohon untuk tumbuh dan berkembang. Aplikasi ini menyediakan statistik pertumbuhan pohon serta gambarnya dengan setiap pembaruan. Jika pohon mati sebelum tiga tahun masa pemantauan, kami akan menanamnya kembali dengan anakan baru," kata Manju.
Selain itu, aplikasi Tree Tag gratis bagi komunitas mahasiswa untuk mendorong generasi muda untuk maju dan terlibat dalam kegiatan seperti penanaman.
"Lebih banyak LSM sekarang datang untuk mendukung Tree Tag. Saat ini, kami memiliki lebih dari 400 pengguna dan telah menanam dan menandai lebih dari 800 pohon sejak diluncurkan pada bulan Agustus. Proses penandaan memakan waktu karena dilakukan secara manual. Sekarang kami sedang dalam proses penandaan lebih dari 5.000 pohon yang ditanam oleh logistik Mahindra di Wayanad," kata Mohamed Wazeer.
(Diedit oleh Yoshita Rao)