Artikel berikut ini dari The Better India Hindi. Untuk lebih banyak berita baik, dampak, dan inspirasi dalam bahasa Hindi, silakan kunjungi situs web Hindi kami.
Desa Bancha terletak di distrik Betul di Madhya Pradesh. Meski seperti desa pada umumnya, namun dalam lima tahun terakhir desa ini telah membuat identitas yang berbeda di tanah air. Sebenarnya, ini adalah desa tanpa asap pertama di India dan tidak ada rumah yang memiliki kompor dan tidak ada yang membutuhkan LPG.
Bancha, sebuah desa yang didominasi suku, memiliki energi matahari untuk memasak makanan di 74 rumah tangga. Sebelumnya, masyarakat di sini harus menebang kayu dari hutan untuk memasak, yang juga menyebabkan banyak kerusakan lingkungan.
Mengenai hal ini, warga setempat Anil Uikey mengatakan kepada The Better India, "Kami dulu membawa kayu dari hutan untuk dimasak sebelumnya. Setidaknya dibutuhkan 20 kg kayu setiap hari dan setiap pagi tugas pertama kami adalah mengambil kayu dari hutan."
Lebih lanjut dia berkata, "Orang-orang di sini adalah petani dan buruh dan banyak waktu terbuang untuk mengambil kayu dari hutan. Kami dulu mendapatkan sambungan gas pemerintah, tetapi orang-orang tidak dapat mengisi bahan bakar karena kekurangan uang. Pada saat yang sama, mereka yang mampu, harus menghadapi banyak masalah karena kehabisan gas selama memasak itu sendiri."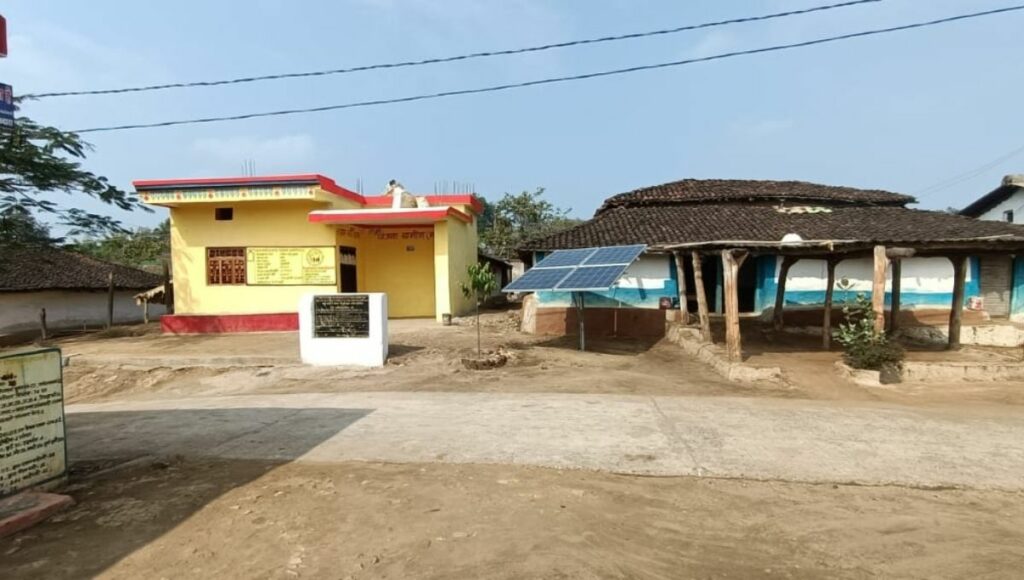 Namun, dalam empat-lima tahun terakhir, desa Bancha telah mandiri sepenuhnya dalam hal listrik kecuali pertanian dan panel surya tidak hanya memudahkan perempuan untuk memasak makanan, tetapi juga menjadi inspirasi baru bagi anak-anak untuk belajar. juga telah ditemukan.
Anil mengatakan, "Wanita desa sangat menghemat waktu karena pemasangan panel surya dan mereka menggunakan waktu itu untuk pekerjaan lain. Mereka kini telah terbebas dari asap, yang merupakan akar dari banyak penyakit. Juga, peralatannya tidak lagi hitam."
Lebih lanjut dia menambahkan, "Desa kami juga sudah dialiri listrik. Tetap saja, dia tidak memiliki kepercayaan diri. Tapi sekarang tidak ada masalah listrik. Hal ini juga berdampak besar pada pendidikan anak-anak. Lampu belajar juga telah disediakan untuk mereka oleh IIT Mumbai.
Bagaimana kisah perubahan ini dimulai
Perubahan ini dimulai dengan sepotong koran. Bahkan, pada 2016-17, ONCG, Pemerintah India menyelenggarakan kompetisi Solar Chulha Challenge. Selama ini, mahasiswa IIT Mumbai telah membuat kompor yang bisa berjalan dengan energi matahari. Desainnya dianugerahi hadiah pertama dalam kompetisi.
Ketika berita ini sampai ke Mohan Nagar, sekretaris Bharat-Bharati Shiksha Samiti, sebuah LSM yang sudah bekerja di bidang pendidikan, lingkungan dan konservasi air di Bancha, melalui surat kabar lokal, dia meminta IIT untuk memasang panel surya di desa. pembicaraan dari Mumbai.
Baca juga – Tata surya bisa dipasang di rumah kontrakan juga, akan ada penghematan seperti ini tabungan yang sama
Dalam episode ini, Mohan mengatakan, "Dia membuat model induksi energi matahari. Itu bisa dengan mudah memasak dua kali makan untuk keluarga. Ketika saya tahu, saya berbicara dengannya. Tetapi biaya pemasangan panel surya sangat tinggi. Yang menyebabkan banyak masalah."
Dia lebih lanjut berkata, "Harga panel surya sekitar Rs 70.000 dan tidak mungkin orang-orang di sini menghabiskan sebanyak itu. Melihat tidak ada solusi, kami menghubungi ONGC dan mengatakan bahwa kami ingin menggunakannya di desa suku Bancha. Mereka mengatakan ya untuk itu dan kami mendapatkan dana melalui CSR."
Pemasangan panel surya di Bancha dimulai pada September 2017 dan selesai pada Desember 2018.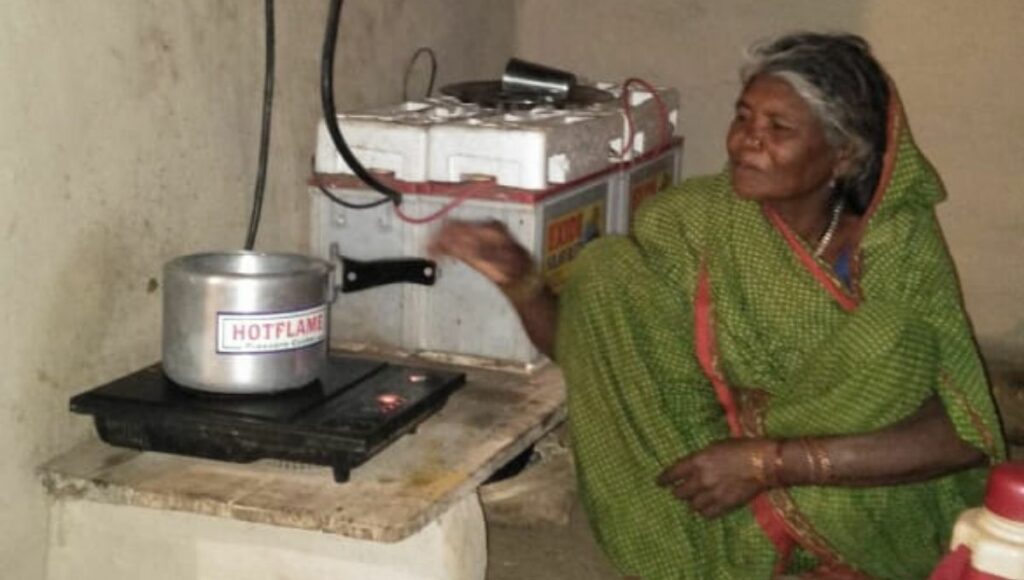 "Masyarakat Bancha dulu membawa kayu dari hutan. Hal ini tidak hanya menyebabkan banyak kerusakan pada hutan, tetapi karena asap saat memasak, juga berdampak buruk bagi kesehatan. Mereka bergantung pada hutan selama berabad-abad, jadi merupakan tantangan besar bagi kami untuk mengubahnya menjadi energi surya."
Tetapi, ketika orang-orang menyadari manfaatnya, mereka mulai mengadopsinya.
apa saja fiturnya?
Menurut manajer teknis proyek ini dari IIT Mumbai, ia memiliki tiga unit listrik sehari, yang dapat dengan mudah memasak makanan untuk keluarga yang terdiri dari empat-lima orang.
Sebuah setup terdiri dari empat panel. Kompor itu beratnya satu kilo dan memiliki tiga sakelar untuk mengubah panas.
Mohan berkata, "Makanan untuk kedua kalinya mudah disiapkan di atas kompor ini. Selain memasak, masyarakat juga tidak mengalami kesulitan dalam menjalankan TV, bohlam, kipas angin.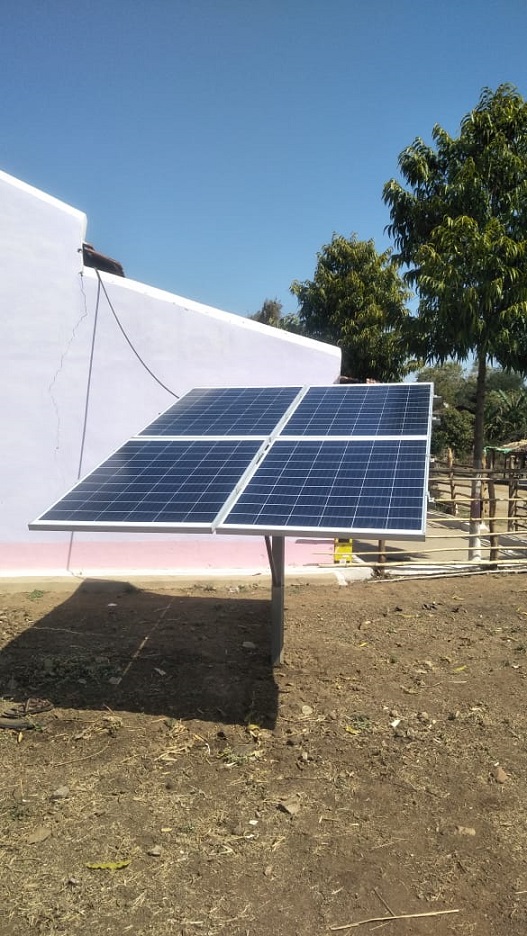 Namun, ada juga masalah dalam menghasilkan listrik dari panel surya selama musim hujan. Mengenai hal ini, Mohan mengatakan, "Kadang-kadang saat musim hujan, matahari tidak terbit dengan baik selama dua-tiga minggu. Karena itu baterai tidak dapat diisi dengan benar. Selain itu, orang tidak pernah menghadapi masalah."
Mohan mengatakan bahwa orang tidak perlu banyak perawatan panel surya dan semua panel berjalan lancar selama empat-lima tahun terakhir. IIT Mumbai juga telah memberikan pelatihan kepada dua orang desa untuk perbaikan.
Energi matahari dapat memberikan banyak kelegaan
Chetan Singh Solanki, Profesor, Departemen Ilmu dan Teknik Energi, IIT Mumbai dan Pendiri Energy Swaraj Foundation, mengatakan, "Saat ini, 45-50 kg gas karbon dioksida dipancarkan setiap bulan di negara ini menggunakan tabung LPG. Jika kita mulai mengadopsi energi matahari, itu bisa dikurangi secara signifikan."
Dia mengatakan bahwa partisipasi masyarakat lokal paling penting di desa Bancha. Inilah alasan mengapa bahkan setelah bertahun-tahun semua tata surya berjalan dengan baik. Jika tidak, sering terlihat bahwa lampu tenaga surya dipasang di jalan, tetapi tidak digunakan untuk waktu yang lama.
"Mengembangkan teknologi dan melokalisasinya adalah dua hal yang berbeda. Eksperimen kami di desa Bancha sangat berhasil hanya karena partisipasi publik. Ini telah meningkatkan kepercayaan masyarakat dan teknologi digunakan dengan sangat efektif," tutupnya.
Bahkan, keberhasilan yang dicapai oleh desa yang didominasi suku, Bancha, dalam membuat dirinya mandiri melalui partisipasi publik, adalah contoh bagi semua desa di tanah air.
Anda dapat menghubungi Mohan Nagar di 9425003189.
Penulis – Kumar Devanshu Dev
Pengeditan – Girindranath Jha
Baca Juga – Tagihan Listrik Dikurangi Kulkas Tenaga Surya, Pendapatan Naik 15 Ribu Bulan, Naik Hingga 80 Persen subsidi
Baca Juga – Nelayan Ini Seorang Diri Bawa Listrik Tenaga Surya ke Desa TN