A few months after completing his BTech degree and working in the field, Lucknow-native Saurabh Tripathi realised that he was not satisfied with his job. In addition to that, the 2008 recession led to a significant downfall in his salary which pushed him to quit the field and start something afresh.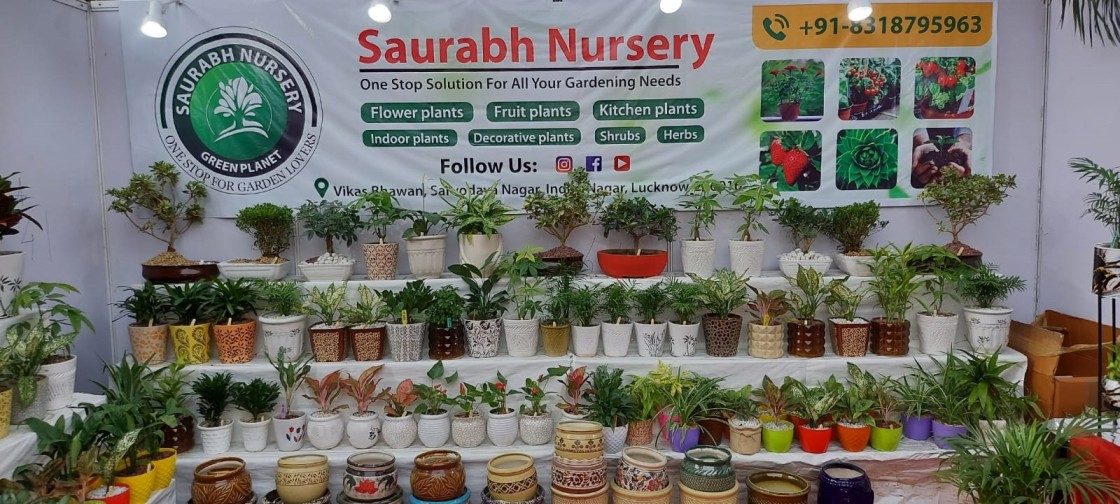 "The nursery was the only idea I could come up with on a tight budget. I had no prior experience in the field but was confident that this would work. And I wasn't wrong," says the 36-year-old.
From a simple garden nursery, he expanded to horticulture and floriculture. He learned all about the new fields and started helping new gardeners set up terrace farms and vertical gardens too. Today, he even designs the lawn and landscape gardens of 5-star hotels.
"I started by selling plants and seeds of vegetables, fruits, flowers and other crops. Large terrace farm owners and gardeners used to visit my nursery to procure these. It is from their conversation that I understood this is a vast field and I became highly interested. I studied from them and researched in developing home gardens and lawns in commercial spaces too," he says.
He adds, "In 2012, I set up a terrace garden and sell the produce or use it in my kitchen."
In his 500 square feet terrace garden, Saurabh grows almost all seasonal vegetables like tomatoes, chillies, brinjal, okra and exotic ones like celery, cauliflower and broccoli.
It was after putting together the nursery that Saurabh realised the vegetables and fruits organically grown at his place taste different than store-bought ones. Also, its health benefits, size, colour and texture differ a lot. "Once you start eating these, there is no going back," he assures.
The gardeners' teacher
"I have travelled to almost half of the states in India to collect regional varieties of vegetables, fruits and flowers. This journey has taught me a lot about farming, its set up and more. I felt a desire to share this with many people. Even though I did this with some of my customers in the nursery, it was after entering the online space five years ago that the number increased," gushes Saurabh, who is now a mentor on ffreedom app. The app provides courses on farming, small business and personal finance and helps learners achieve financial freedom.
Through the platform and otherwise, Saurabh is now promoting farming and spreading awareness about the benefits of eating farm-fresh produce. "It not only provides you good health but also gives a steady income. If an investment of Rs 10,000-20,000 is made on a terrace to set up a farm, at least Rs 50,000 can be earned as profit. This requires planning, time and effort. The skill can be easily achieved just by watching a few YouTube videos or taking expert advice from successful gardeners," he says. "My only advice is to stick to organic farming. If that's not possible, please don't do it."
Saurabh has more than 300 subscribers for his course on the app and has already taught above 100 people. His venture, Saurabh nursery has a daily customer rate of 100-200 and the place has got almost all varieties of flowers, vegetables, fruits, tree saplings, and indoor and outdoor plants. The nursery has 50 permanent staff and several contract-based workers.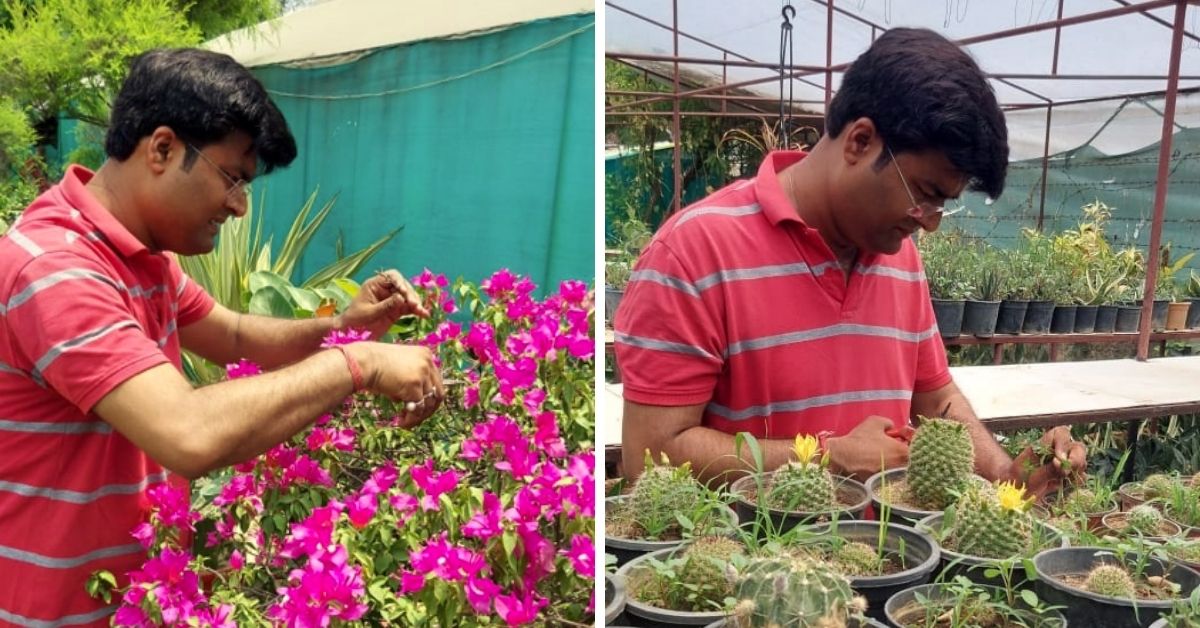 His mission is to get to more people as well as to take up big projects on lawn development, terrace farming and vertical gardening. "Nothing can match the mental relaxation that gardening can provide," he says.
Edited by Yoshita Rao