Kerala-born Prabhath Vijayan, who has been settled in Bengaluru for the past 19 years, has installed a reverse osmosis (RO) set up in order to filter wastewater and reuse it for several household purposes.
Reverse osmosis is a process of water purification that uses a semi-permeable membrane (synthetic lining) to filter out unwanted molecules and large particles such as contaminants and sediments like chlorine, salt and dirt, as well as unseen microorganisms in water.
In 2014, Prabhath, who works as a team manager in Techpark, moved with his family to their new flat in Ramamurthy Nagar, Horamavu. In the initial days, they were dependent on tankers for clean drinking water, and the common borewell for other water needs.
"I'm always conscious about addressing water depletion and how it can be dealt with — maybe because I grew up in Alleppey, a place surrounded by plenty of water, and suddenly moved to Bengaluru, a city where we pay for every drop of water," the 45-year-old tells The Better India.
"Since this was a new building, I got a chance to discuss methods of saving water with fellow flatmates and share the idea of the RO setup. I happened to read about it in a social group that was discussing methods to save natural resources in households."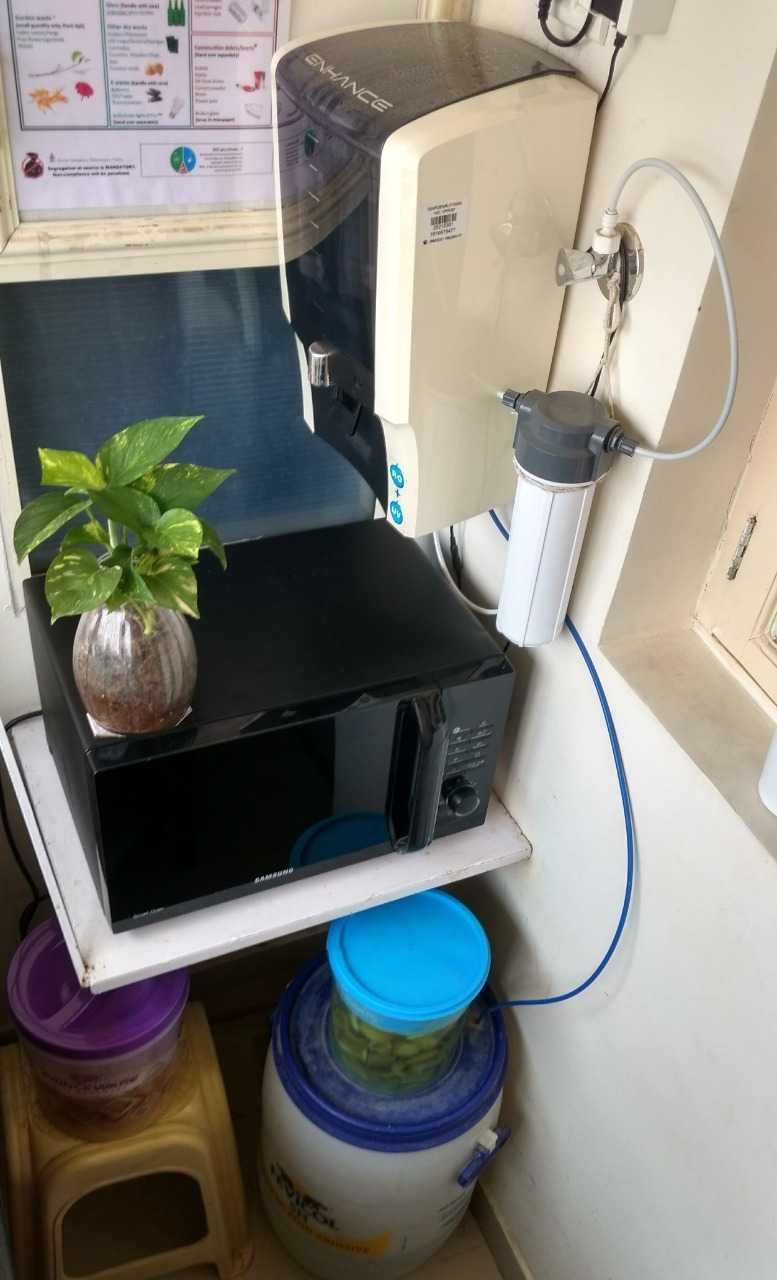 "Unlike most Begalureans, we don't get access to Cauvery water, as we live far from the city. So all of us were worried about the availability of water throughout the year. We decided to install a minimal RO setup in our respective flats," he explains.
The idea of the RO is to filter the water from the borewell and use it for drinking. For this, Prabhath found an unused 50-litre drum and placed it in a two square feet utility area of his house.
Using a screwdriver, he dug a hole in it to place the pipe required for filtering the water. After the drinking water is filtered, the wastewater left behind also goes through the filtration process, to be used for household purposes.
Prabhath measured the water initially to understand its hardness and discovered it to be 780-800 mg/ litre. "This is totally unsafe for drinking or any similar purpose. Through the RO setup, we have been able to bring it down to 300-350 mg/ litre, thereby making it suitable for washing, cleaning, and gardening" he says. Today, 350 households in the building have an RO setup.
He has placed aerators in the RO to purify the water enough for drinking. "Even water supplied in tankers is hard and requires filtration. One tanker of water costs a minimum of Rs 1,000 and by installing this RO, we have saved more than 40 tankers worth of water, and thereby, the expense," he explains.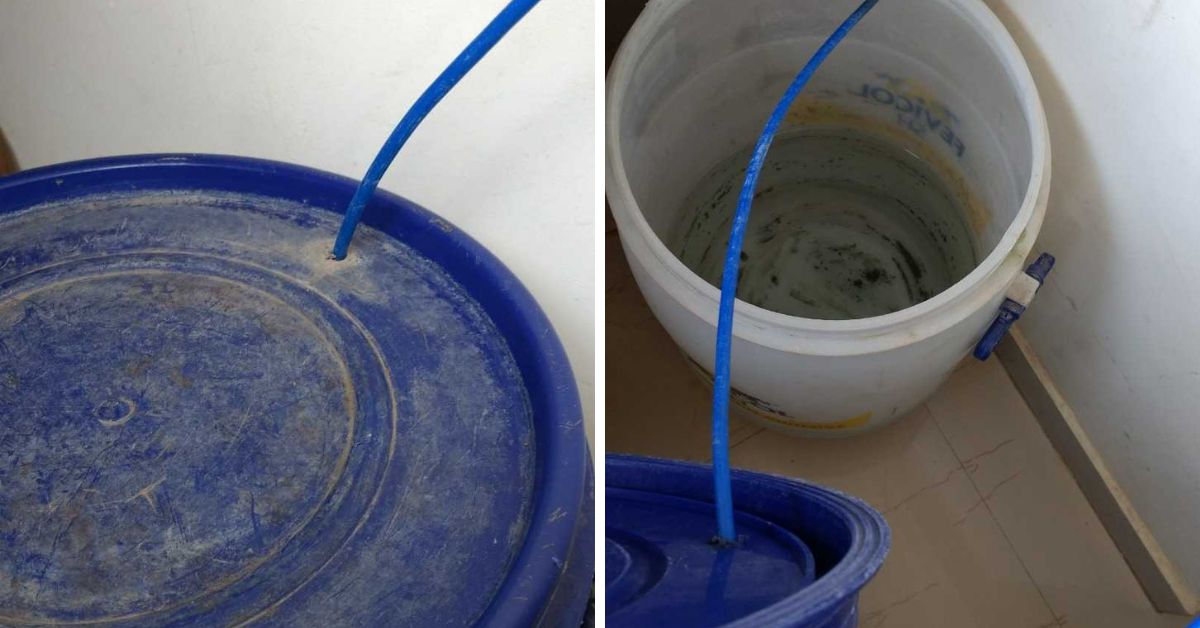 Around 65 litres of wastewater is filtered every day to be used for toilets, the first round of washing utensils, and gardening. Prabhat says that this way, he saves 24,000 litres of water every year. He says this is the minimum usage of a three-member family.
He says that a minimal setup only requires about Rs 100. "There are 406 flats in the building, and the 350 that have installed RO are saving a lot of money — at least Rs 40,000 in the last few years, based on my calculations. The instalment literally costs nothing if you have an unused container in the house. But this is only a basic set-up. If one wishes to level up, the cost will increase."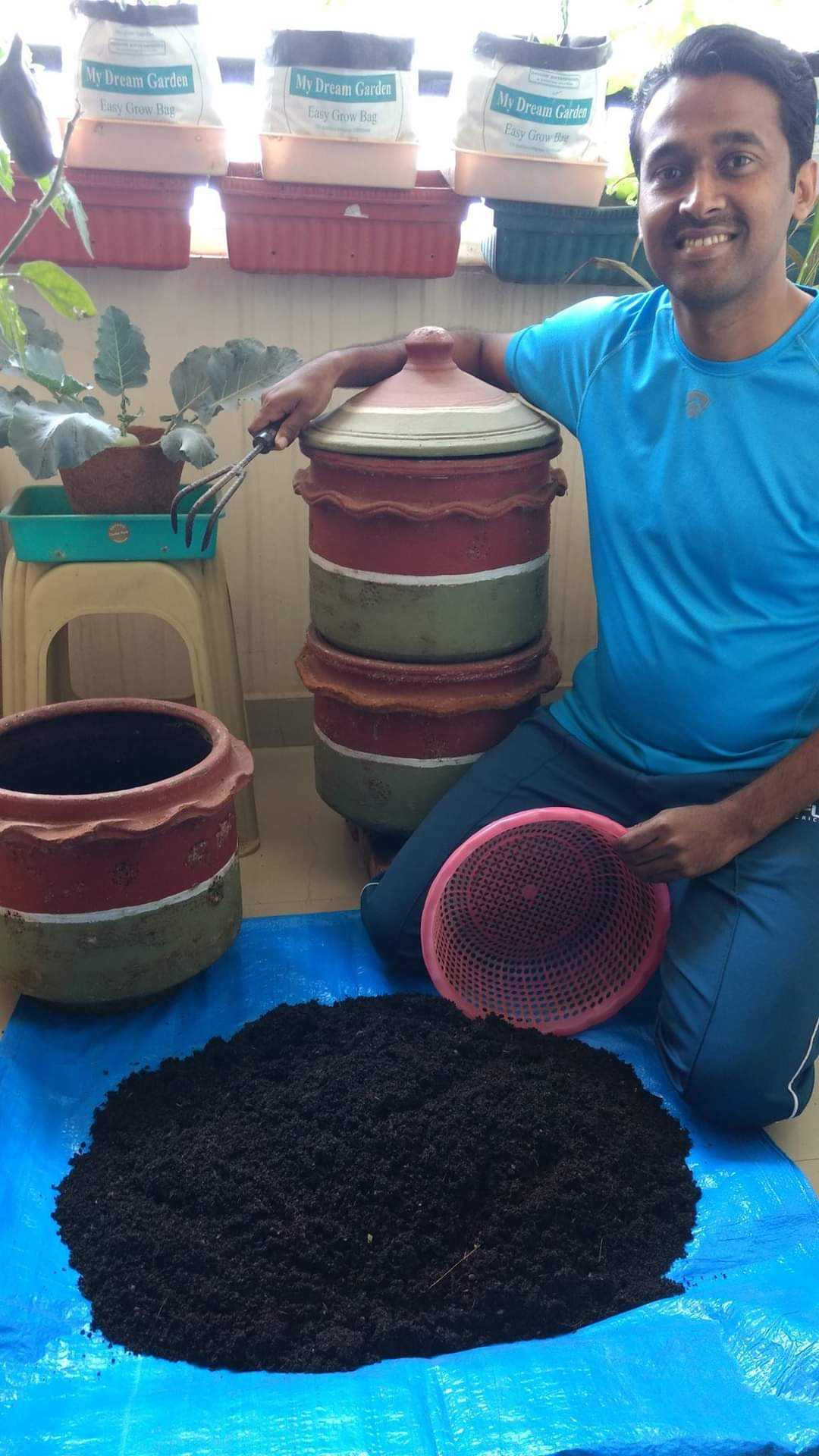 He suggests reading up and watching videos to set up a system of your own. "It is even simpler for those who have independent houses with more utility areas. A bigger drum can be used here."
Other than the RO set up, Prabhath also maintains a small garden. "We also take special care to segregate waste. These are all the little things we can do to catapult change," he says.
Edited by Divya Sethu