---
Artikel ini disponsori oleh Underwriters Laboratories Inc.
---
Dr Judy Jeevarajan menganggap dirinya bersyukur telah tumbuh di sekitar wanita yang menginspirasi. Kebajikan umum yang dia perhatikan pada ibu dan neneknya adalah ketekunan dan semangat mereka untuk bekerja keras — sebuah mantra yang sejak saat itu dia ikuti secara religius dalam perjalanannya menuju kesuksesan.
Dari seorang remaja bermata terbelalak yang menghubungkan dunia di sekitarnya dengan konsep-konsep yang dicetak dalam buku-buku sainsnya hingga menjadi perintis ilmuwan NASA dan pakar keamanan baterai dengan fokus pada sel lithium-ion, Dr Judy telah menempuh perjalanan panjang — menjadi inspirasi . Hari ini, dia adalah wakil presiden dan direktur eksekutif Institut Penelitian Keselamatan Elektrokimia di Underwriters Laboratories Inc.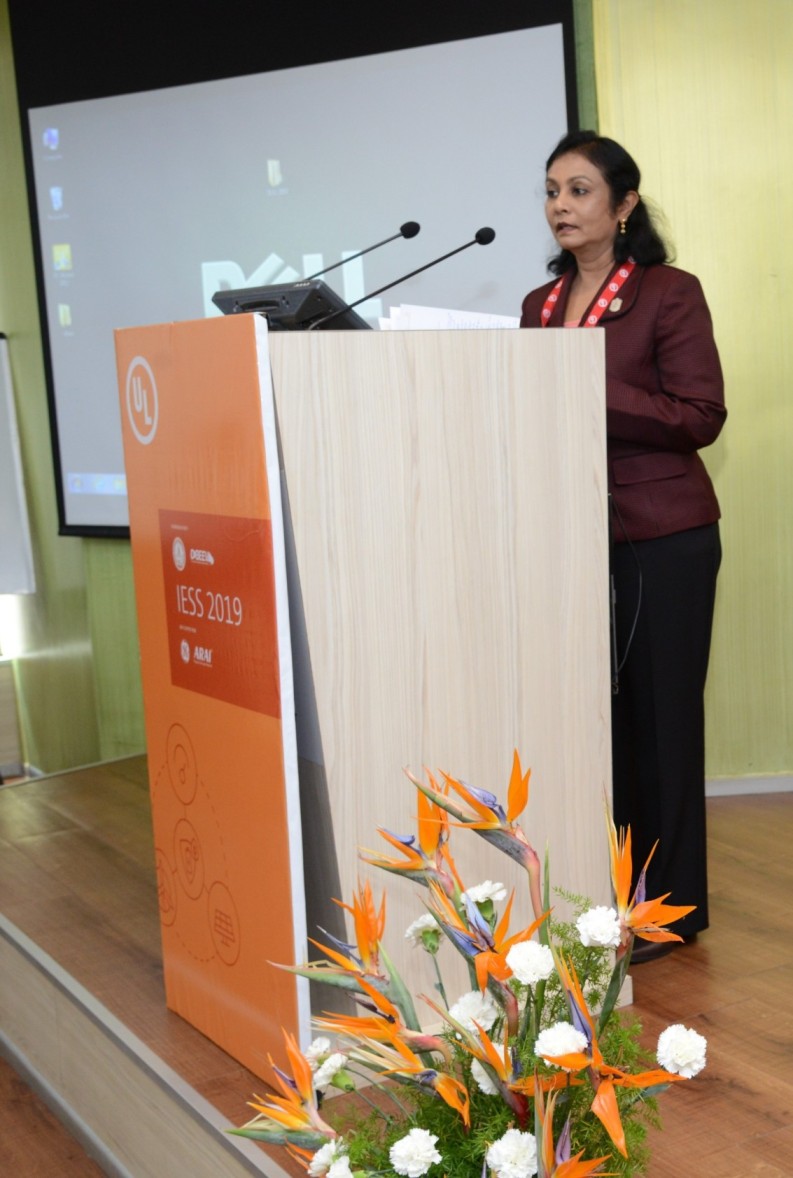 "Saya tertarik pada sains sejak saya masih kecil dan hasrat untuk itu tidak pernah benar-benar pudar selama bertahun-tahun, terima kasih kepada guru-guru luar biasa yang saya miliki di sekolah dan perguruan tinggi. Tapi lebih dari itu, semangat saya untuk memecahkan masalah yang menurut saya terus memotivasi saya," kata Dr Judy, yang setiap masalah adalah cerita yang menunggu untuk dibentangkan.
Perjalanannya dari menjadi ahli dalam keamanan baterai hingga bergabung dengan NASA adalah contoh sempurna dari hal ini.
Baterai di Luar Angkasa
"Ketika saya menyelesaikan sekolah pascasarjana dengan gelar PhD di bidang Elektrokimia, saya mendapat pekerjaan di sebuah perusahaan bisnis kecil dan proyek pertama saya adalah membuat suhu kamar, ionik, elektrolit cair untuk baterai lithium-ion. Itu adalah pengenalan pertama saya ke bidang baterai, di mana saya menghabiskan satu tahun sebagai pasca-doktoral di Texas A & M University, mengerjakan proyek NASA tentang baterai lithium-ion. Pada saat itu, saya tidak memiliki arahan dan hanya diminta untuk mempelajarinya. Baterai lithium-ion, pada saat itu, sangat baru dan pengoptimalan serta komersialisasinya berada pada tahap yang baru lahir. Saya mulai mengumpulkan sel dari Sony, Sanyo, Panasonic, SAFT, dan seterusnya dan mempelajarinya di lab saya. Saya juga mulai membuat elektroda sendiri dan mencoba memasang kotak sarung tangan," katanya.
Itu sekitar waktu yang sama ketika suaminya mendapat pekerjaan sebagai kontraktor NASA dan mereka harus pindah ke Houston. Pengetahuan dan keahliannya dengan baterai lithium-ion akhirnya memberinya pekerjaan selama satu akhir pekan sebagai kontraktor NASA, dan dengan demikian memulai perjalanannya.
Bekerja pada baterai yang akan diterbangkan dalam penerbangan luar angkasa yang dioperasikan manusia adalah kesempatan yang menarik dan mengasyikkan baginya, yang dia anggap sangat serius.
"Ketika aku disana [at NASA], kami memiliki kebijakan tanpa toleransi. Baterai ini diterbangkan di luar angkasa untuk lingkungan yang dinilai manusia, di ruang terbatas. Saya menganggapnya sangat serius karena ada nyawa yang dipertaruhkan. Untuk anggota kru, itu adalah situasi berisiko tinggi jika ada kebakaran dan sebagai tim ilmuwan di baliknya, kami harus memastikan bahwa keselamatan adalah prioritas utama kami. Oleh karena itu, kami tidak pernah mengambil jalan pintas, bekerja keras dan melakukan segala daya kami untuk mengurangi risiko apa pun. Dan untuk semua ini, data saya harus tak terbantahkan," kata Dr Judy.
Namun, menjadi wanita kulit berwarna datang dengan serangkaian tantangan lain untuk diatasi.
"Anda terus-menerus bersaing dengan orang-orang yang memiliki peluang lebih baik dan keterampilan komunikasi yang lebih baik. Tapi saya selalu percaya pada pengetahuan dan pengalaman saya dan mampu mengekspresikan pekerjaan saya dengan baik. Untuk itu, saya selalu harus bekerja ekstra keras dan memastikan bahwa data saya tepat sasaran dan orang-orang mengenalinya," tambahnya.
Sebuah Inspirasi untuk Banyak
Kembali pada tahun 2013, Dr Judy, seorang ilmuwan senior NASA saat itu, bertemu dengan Harry Jones yang memimpin sebuah proyek penelitian di Underwriters Laboratories (UL). Ini memicu peluang penelitian kolaboratif tentang metode merangsang celana pendek internal dalam sel lithium-ion. Upaya gabungan mereka dilengkapi dengan pekerjaan mengesankan Dr Judy di NASA membantu mengajukan proposal ke komite standar UL untuk meningkatkan kinerja dan pengujian keselamatan.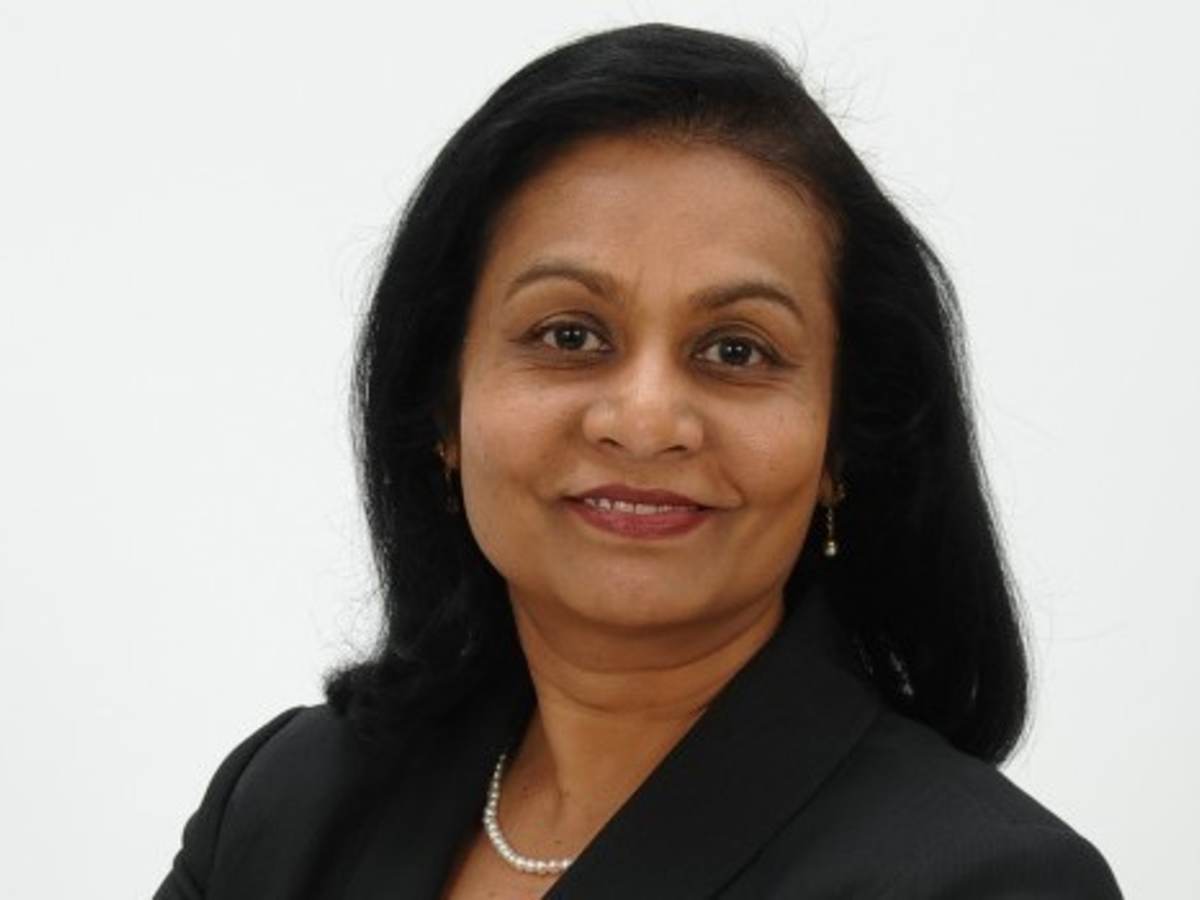 "Penelitian kolaboratif yang saya dan Harry Jones lakukan mencerminkan nilai dan pengalaman yang saya alami di NASA. Ini juga memungkinkan saya untuk melihat peran yang lebih besar yang dimainkan UL dalam penelitian baterai di berbagai aplikasi, termasuk masa depan elektronik konsumen, penyimpanan energi stasioner, dan kendaraan listrik, "kata Dr Judy dalam sebuah artikel.
Selama bertahun-tahun, industri baterai telah berkembang dalam skala besar. Dari penggunaan sel lithium-ion dalam peralatan elektronik portabel dan kecil hingga sistem tenaga dan energi besar yang digunakan dalam penerbangan, otomotif, perumahan, komersial, dan luar angkasa, telah berkembang pesat. Pertumbuhan eksponensial dalam industri ini menjamin peningkatan langkah-langkah keamanan dan standar pengujian, celah yang diisi Dr Judy melalui pekerjaannya di UL.
"Penelitian keamanan baterai yang saya lakukan di NASA sangat luas dan berfungsi sebagai katalis untuk standar dan pengujian yang sekarang saya bantu UL kembangkan dan awasi. Menerima peran dengan UL tampak seperti perkembangan alami bagi saya, "katanya.
Saat ini, sebuah inspirasi bagi wanita yang bercita-cita untuk bekerja di bidang teknis, Dr Judy percaya ketekunan dan semangat telah menjadi atribut konstan yang mengarahkan jalannya menuju pekerjaan yang berdampak.
Karya hidupnya baru-baru ini dipamerkan melalui podcast yang diselenggarakan oleh Underwriters Laboratories sebagai bagian dari kampanye Word to the WISE ( Women in Science and Engineering). Seri podcast ini melibatkan wawancara dengan wanita luar biasa seperti Dr Judy, yang telah memilih sains dan teknik sebagai karier dan telah mendedikasikan hidup mereka untuk menciptakan masa depan yang lebih aman, lebih terjamin, dan berkelanjutan. Melalui Word to the WISE, Underwriters Laboratories berharap untuk membangun warisan kami yang mendorong perubahan transformatif dalam mengejar masyarakat yang lebih aman dan tangguh, dengan menginspirasi lebih banyak wanita muda untuk berkarir di bidang STEM.
Anda dapat menominasikan lebih banyak wanita seperti itu untuk menjadi bagian dari pertunjukan atau mengirimkan pertanyaan Anda untuk tamu mendatang di Word ke podcast WISE. Kunjungi di sini untuk informasi lebih lanjut.