ESemua orang mengira hidup Neehari Mandali sudah berakhir ketika dia mencoba bunuh diri dengan membakar dirinya sendiri. Tidak banyak orang di sekitarnya yang mengakui pelecehan yang dialami gadis berusia 20 tahun itu dari keluarga suaminya, tetapi mengutuk keputusan "impulsif" untuk mengakhiri hidupnya sendiri.
Tapi alam semesta punya rencana berbeda untuknya. Hari ini, Neehari hidup dengan 55 persen luka bakar, dan bekerja untuk membuat dunia ini menjadi tempat yang lebih baik untuk dirinya sendiri serta bagi mereka yang telah menderita seperti dia.
Dia membantu orang-orang dengan kelainan bentuk pasca-bakar menjalani operasi plastik gratis. Layanannya tersebar di Andhra Pradesh, Telangana dan Kerala.
Dalam misi
Dalam percakapan dengan The Better India, Neehari, sekarang berusia 32 tahun, mengatakan bahwa meskipun dia berusaha untuk perlahan-lahan mengembalikan hidupnya ke jalur yang benar, dia menyadari bahwa perjuangannya melawan luka-lukanya akan berlanjut selamanya.
Dia berkata, "Kehidupan setelah luka bakar sangat sulit, dengan beberapa operasi dan pengobatan. Itu membutuhkan uang, usaha dan, yang paling penting, motivasi." Dia menambahkan bahwa kesulitan hidup dengan luka-lukanya banyak — pada beberapa hari, dia bahkan tidak bisa memegang sendok di tangannya.
Sambil mengambil kembali potongan hidupnya sendiri, Neehari memutuskan untuk memperluas jangkauannya ke korban luka bakar lainnya, dan membentuk Trust Penyelamat Misi Penyelamat Luka Bakar. Organisasi tersebut, dengan bantuan kelompok dan ahli bedah yang welas asih, telah mengawasi 126 operasi sejauh ini, dan melakukan lebih dari 900 sesi konseling, catatnya.
Di antara mereka yang telah dia bantu adalah Reshma Rajan dari Kottayam, yang mengalami kecelakaan saat dia berusia 17 tahun, dan selamat dengan 50 persen luka bakar. "Saya mengetahui program ini melalui laporan surat kabar. Satu dari tiga operasi saya telah dilakukan, dan leher saya lebih fleksibel sekarang. Semua ini dimungkinkan berkat Neehari Bu dan timnya," katanya kepada The Better India.
Pada tahun 2014, Neehari bertemu Dr MK Muneer, seorang dokter dan politisi yang menjadi sukarelawan di kamp operasi plastik yang diadakan oleh kepercayaan di Andhra Pradesh.
Pada tahun 2017, Muneer mengundangnya ke Kozhikode di Kerala untuk melakukan kamp serupa, di mana 24 operasi gratis diselenggarakan. Neehari mengatakan bahwa sejak itu, Kerala telah menjadi rumah keduanya.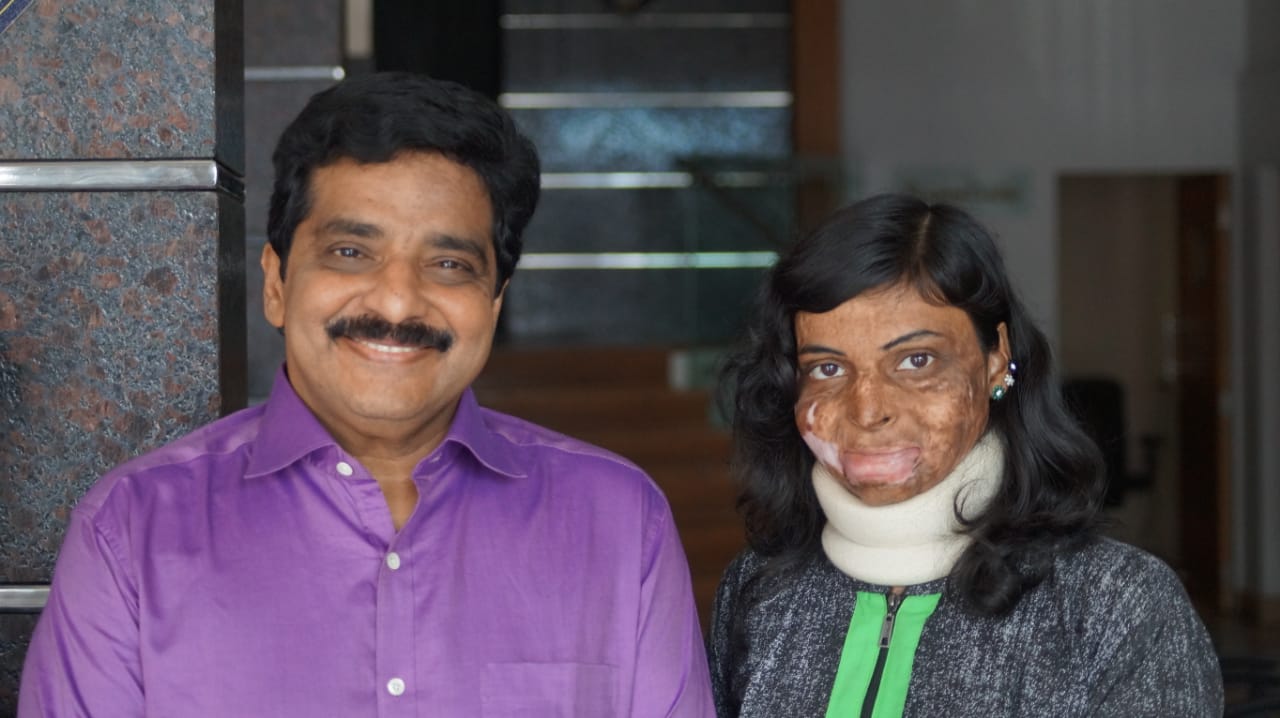 Kepercayaan Neehari juga telah bergandengan tangan dengan Klinik Pettah Cosmetiq, Asosiasi Ahli Bedah Plastik Kerala dan Meja Bundar Trivandrum 66 untuk melakukan operasi pasca bakar gratis pada 15 orang yang selamat dari Kerala. "Tujuh kasus sudah selesai dan sisanya akan selesai dalam beberapa hari," kata Neehari, yang saat ini tinggal di Thiruvananthapuram.
Dia mengatakan dia menerima dukungan tanpa henti dari beberapa orang di Kerala. "Dr Bibilash Babu dan aktor serial Anoop Sivasenan memainkan peran kunci dalam proyek saat ini," tambah Neehari.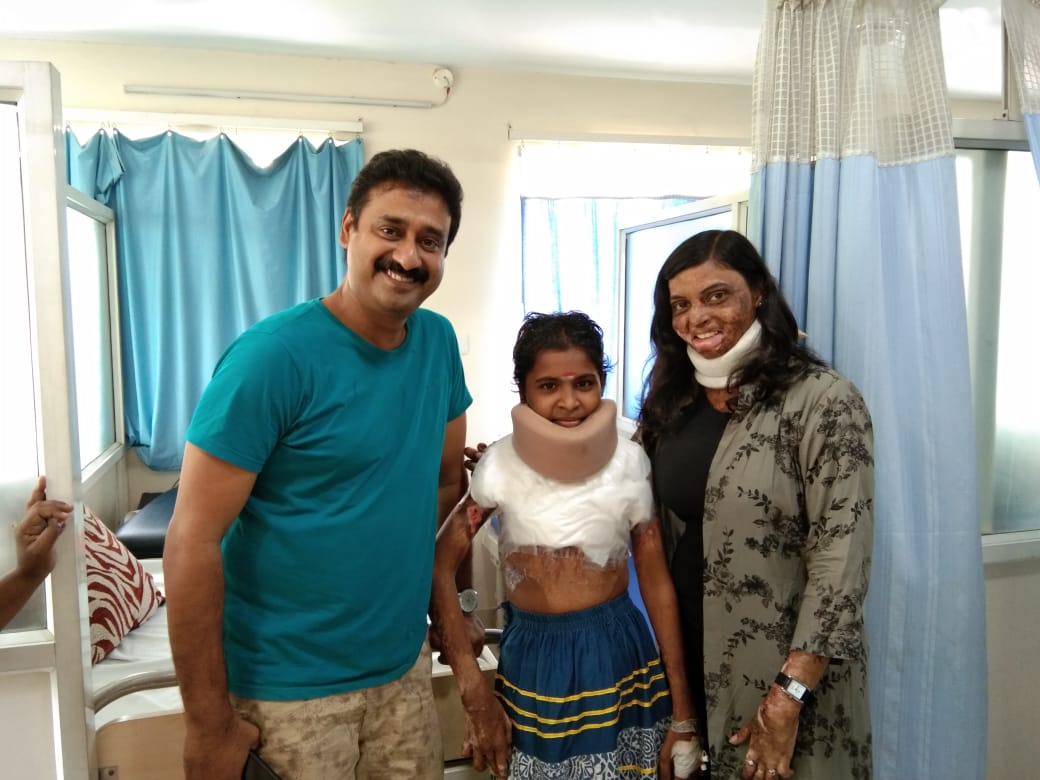 Membuat dunia sadar
Operasi pasca luka bakar mahal dan tidak terlalu umum, Neehari menjelaskan. Jadi dia berfokus untuk membantu orang-orang dengan luka bakar yang tidak memiliki stabilitas keuangan atau tidak mengetahui perawatan seperti itu sama sekali. Penerima operasi gratis dipilih berdasarkan faktor-faktor ini, serta usia dan persentase luka bakar mereka.
"Orang-orang memiliki persepsi bahwa operasi plastik hanya dilakukan pada selebriti untuk meningkatkan kecantikan mereka, itu salah. Ini juga merupakan metode yang signifikan untuk menahan kontraksi tubuh korban luka bakar setelah penyembuhan luka," jelas Neehari.
Menurutnya, rumah sakit pemerintah yang berfasilitas lengkap cukup untuk perawatan luka bakar baru. Tetapi tidak ada kesadaran yang tepat tentang deformitas pasca luka bakar. Rumah sakit swasta menyediakan layanan ini, yang kebanyakan orang tidak mampu.
Untuk menutupi kesenjangan ini, Neehari berharap untuk melakukan program kesadaran di sekolah dan perguruan tinggi di seluruh.
"Saya ingin masyarakat menganggap korban luka bakar sebagai manusia normal. Juga, para penyintas harus mencari bantuan untuk kembali ke kehidupan biasa dan menemukan identitas mereka sendiri," tambahnya.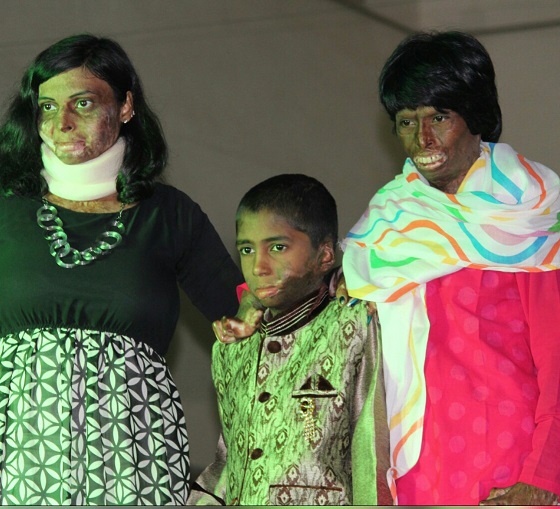 Neehari saat ini sedang mencari pekerjaan untuk menghidupi dirinya dan pekerjaan sosialnya.
Semua kredit gambar: Neehari Mandali