Sayawanita India membangun identitas mereka di berbagai bidang secara global dengan memimpin beberapa industri besar, mulai dari kecantikan hingga teknologi, dan segala sesuatu di antaranya. Dengan memecahkan langit-langit kaca dari bidang yang didominasi laki-laki di seluruh dunia, mereka merevolusi ruang-ruang ini dan membuatnya lebih inklusif dan dapat diakses oleh perempuan.
Para wanita ini mendefinisikan kembali stereotip gender dan budaya kerja, sehingga menginspirasi orang lain untuk mengambil lebih banyak peran seperti itu. Berikut adalah beberapa CEO wanita India yang saat ini memimpin tenaga kerja global di berbagai industri.
1. Revati Adwaithi

Revathi Advaithi (54) adalah CEO Flex, salah satu perusahaan manufaktur terbesar di dunia dan rantai pasokan global. Dia menjabat sebagai CEO pada Februari 2019 dan telah mengelola arahan strategis dan inovasi teknologi perusahaan. Advaithi juga merupakan direktur independen untuk dewan direksi Uber dan Catalyst.org. Dia menjabat sebagai anggota Dewan Penasihat CEO Presiden MIT.
Lahir dan dibesarkan di India, Advaithi meraih gelar Sarjana Teknik Mesin dari Institut Teknologi dan Sains Birla di Pilani, India dan gelar MBA dari Thunderbird School of Global Management, Arizona. Dia juga juara wanita di bidang STEM dan juga bertanggung jawab atas solusi manufaktur berkelanjutan di berbagai industri dan pasar akhir.
2. Sharmistha Dubey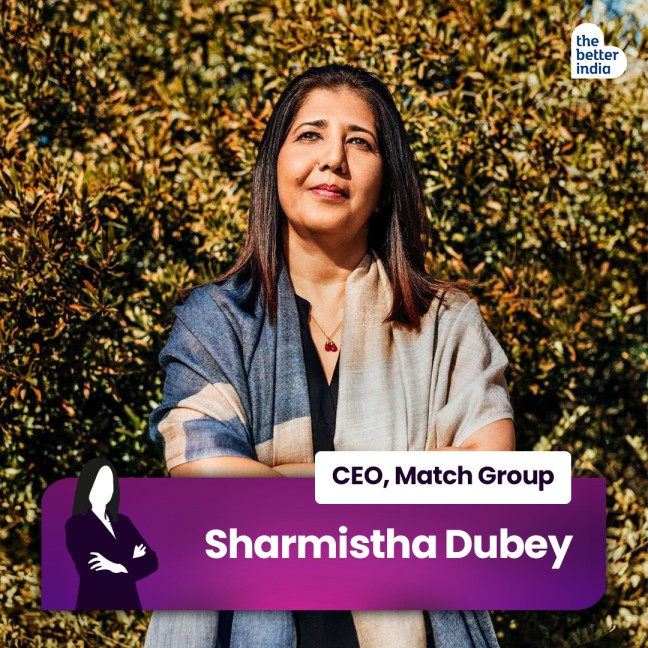 Sharmistha Dubey, adalah CEO Match Group berusia 51 tahun, konglomerat teknologi senilai $40 miliar yang memiliki dan mengoperasikan beberapa aplikasi kencan online seperti Tinder, OkCupid, Hinge, dan PlentyOfFish.
Lahir dan dibesarkan di Jamshedpur, dia mengatakan dia adalah seorang introvert, yang membuatnya menjadi pengamat yang tajam dari perilaku manusia. Ini berguna ketika dia bergabung dengan Match Group sekitar 15 tahun yang lalu dan kemudian mengambil alih sebagai CEO pada tahun 2020. Dia memegang gelar sarjana teknik dari Indian Institute of Technology dan kemudian memperoleh gelar MS-nya dari Ohio State University.
3. Reshma Kewalramani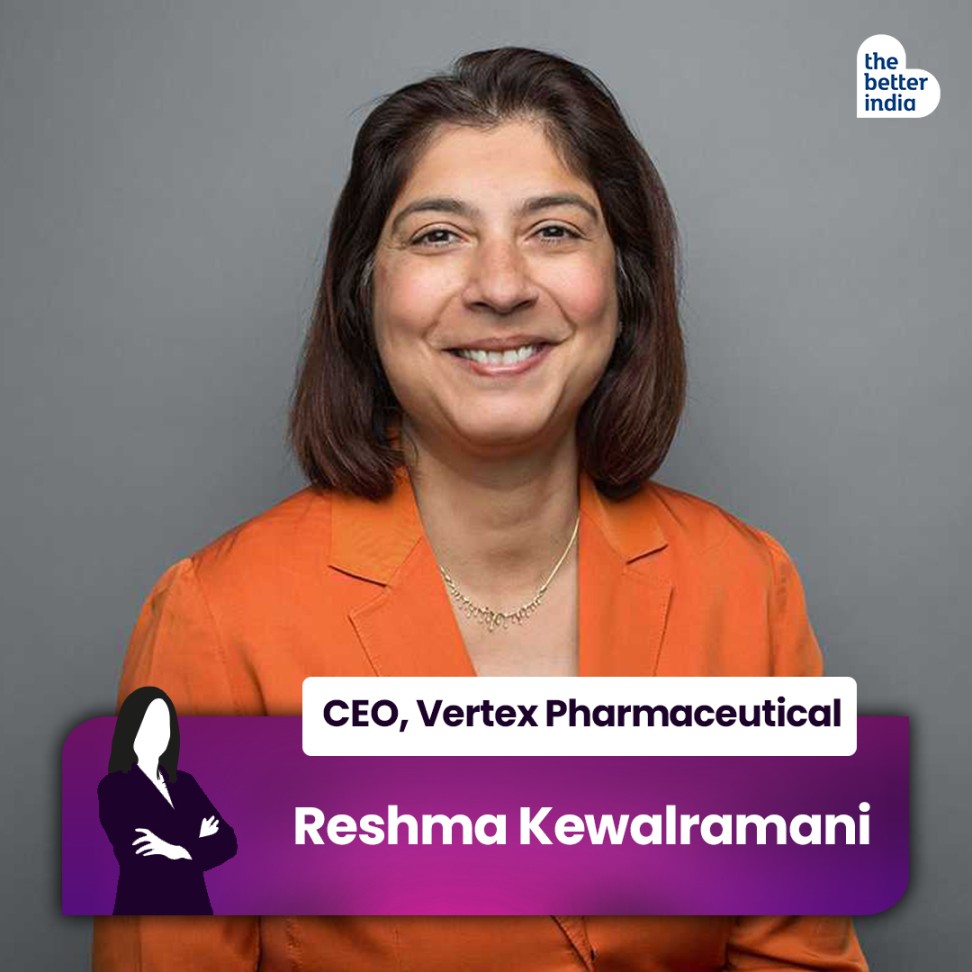 Reshma Kewalramani bergabung sebagai presiden dan chief executive officer Vertex Pharmaceuticals, sebuah perusahaan biofarmasi Amerika pada tahun 2017. Sebelum bergabung dengan Vertex, ia adalah Chief Medical Officer dan Executive Vice President of GlobalMedicines Development and Medical Affairs. Dia juga menghabiskan lebih dari 12 tahun di Amgen, perusahaan biofarmasi lain di mana dia memegang berbagai peran di Penelitian dan Pengembangan.
Kewalramani, yang lahir di Bombay, dibesarkan di India hingga usia 11 tahun dan kemudian pindah ke AS bersama orang tuanya. Setelah menerima gelar kedokterannya, dengan pujian, dari program kedokteran tujuh tahun di Universitas Boston, ia menyelesaikan Program Manajemen Umum di Harvard Business School.
4. Sonia Syngal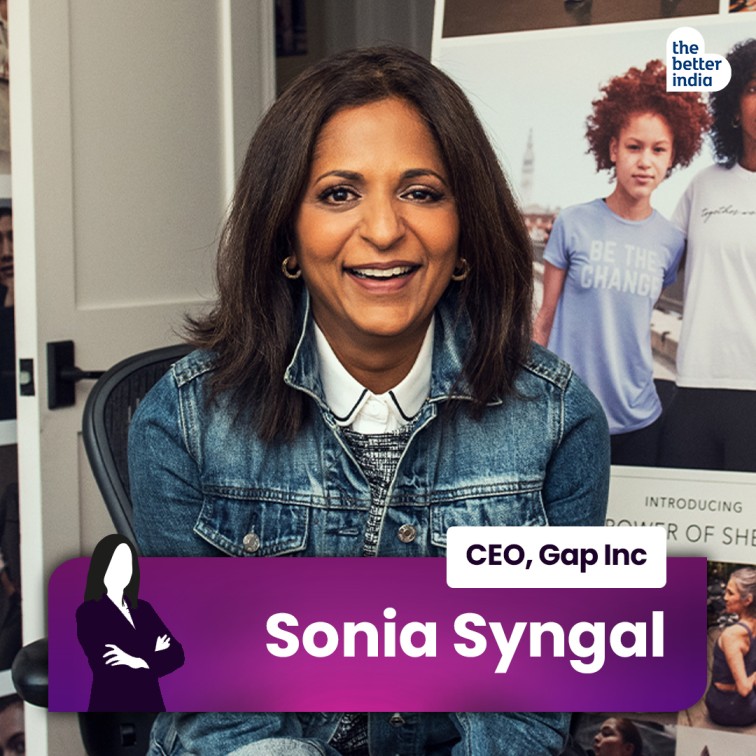 Pengusaha wanita Amerika-Kanada Sonia Syngal adalah presiden dan CEO Gap Inc., pengecer pakaian dan aksesori Amerika di seluruh dunia. Syngal, juga terdaftar sebagai salah satu dari sedikit CEO wanita India-Amerika dengan peringkat tertinggi di perusahaan Fortune 500.
Lahir di India, Syngal dibesarkan di Kanada dan Amerika Serikat di mana dia mengejar gelar sarjana di bidang teknik mesin dari Universitas Kettering dan kemudian meraih gelar Master di bidang teknik sistem manufaktur dari Universitas Stanford.
5. Jayshree Ullal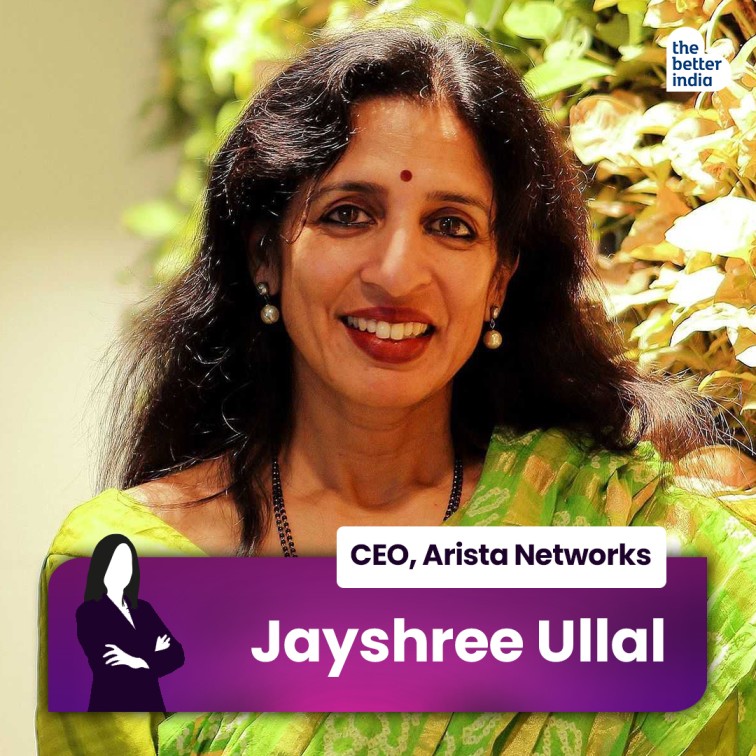 Jayshree Ullal yang telah menjadi presiden dan CEO Arista Networks, sebuah perusahaan jaringan komputer sejak 2008 terdaftar sebagai salah satu dari 72 miliarder wanita mandiri di dunia. Lahir di London dan dibesarkan di New Delhi, Ullal menempuh pendidikan teknik elektro dari San Francisco State University dan kemudian mengejar gelar masternya di bidang teknik dari Universitas Santa Clara. Ullal juga pernah bekerja dengan Fairchild Semiconductor, Cisco dan AMD di masa lalu.
6. Anjali Sudo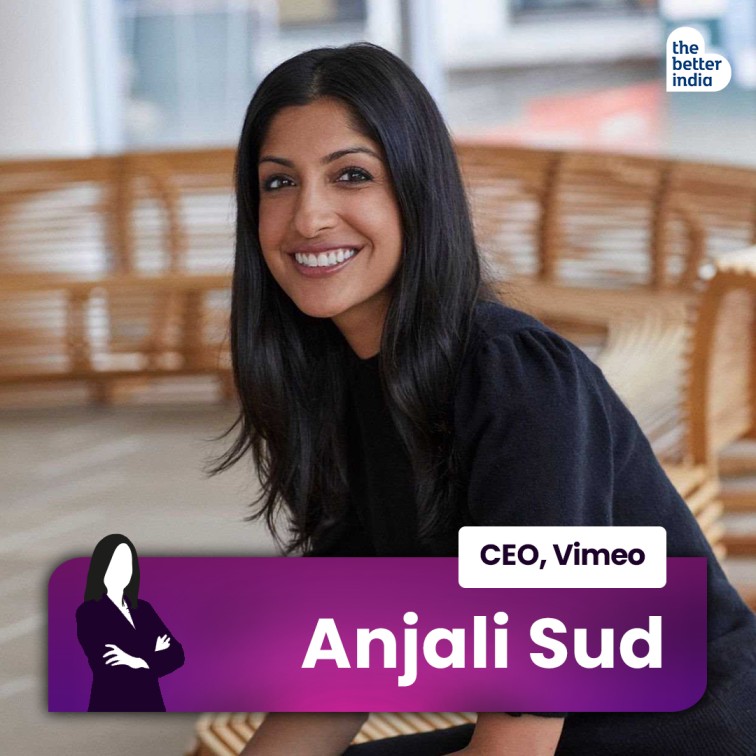 Anjali Sud yang ditunjuk sebagai CEO Vimeo pada tahun 2017, dan mengubah perusahaan sebagai perusahaan perangkat lunak yang melayani pembuat video. Vimeo yang diinvestasikan dalam konten asli mulai fokus pada perluasan alatnya untuk pembuat konten. Lahir dan dibesarkan di Michigan oleh orang tua imigran India, Anjali Sud adalah MBA dari Harvard Business School.
7. Prajurit Padmasree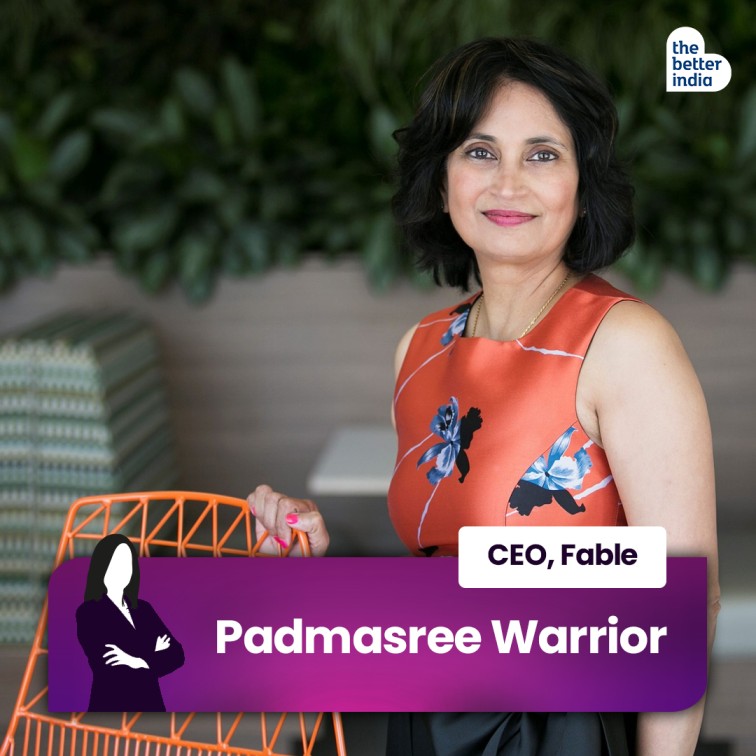 Padmasree Warrior, yang dianggap sebagai salah satu wanita paling berpengaruh di bidang teknologi, adalah pendiri dan CEO Fable. Perusahaan yang didirikan pada tahun 2019 ini berfungsi sebagai platform untuk membaca dan memberikan pengalaman sosial dengan cerita dalam pelayanan kesehatan mental.
Dia juga menjabat sebagai Chief Technology Officer Cisco dan Motorola dan CEO NIO USA, sebuah perusahaan mobil listrik yang bersaing dengan Tesla. Lahir dan dibesarkan dalam keluarga Telugu di Vijayawada, Warrior meraih gelar sarjana teknik kimia dari IIT Delhi dan gelar master dari Cornell University.
8. Priya Lakhani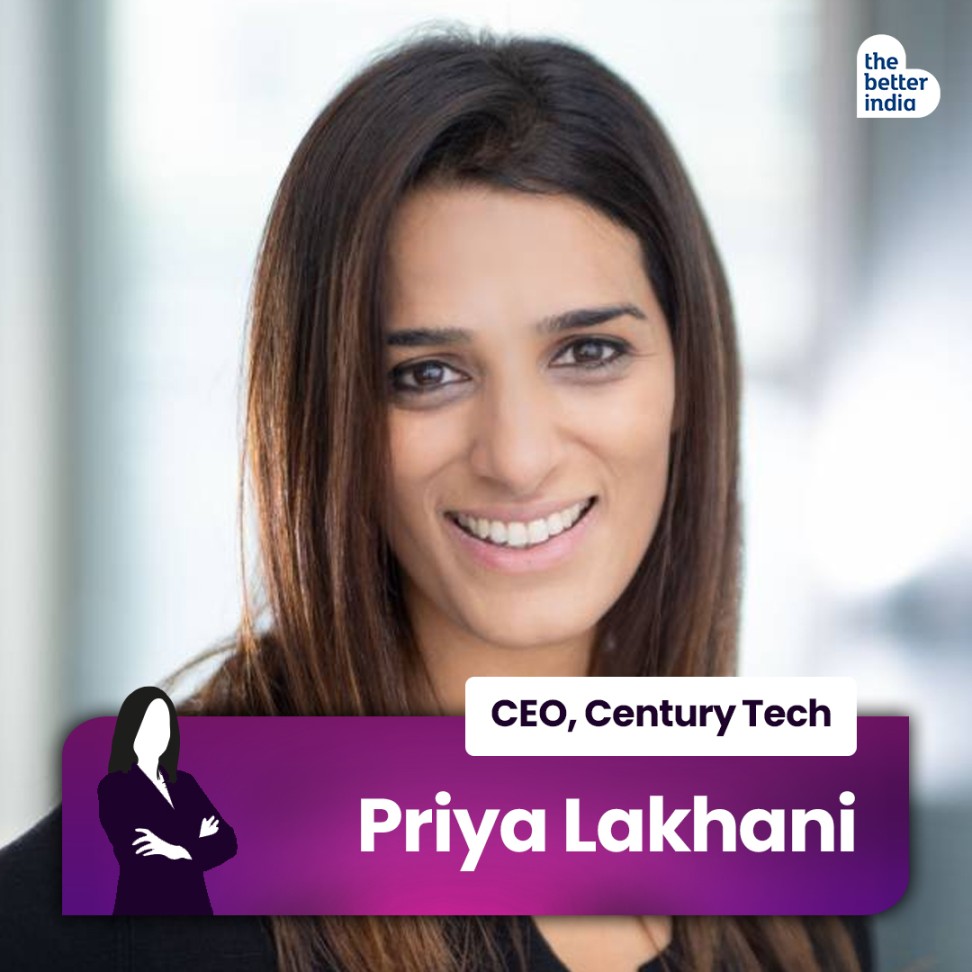 Pendiri dan CEO Century Tech, Priya Lakhani mengembangkan teknologi dan alat pembelajaran berbasis AI terbaru untuk sekolah dan perguruan tinggi.
Dilatih sebagai pengacara, Lakhani meninggalkan keamanan profesi hukum untuk mengejar hasratnya dalam bisnis. Dia meluncurkan merek makanan Masala Masala sebagai ide meja dapur dan mengembangkannya menjadi lini produk yang tersedia di supermarket besar. Lakhani, yang dianugerahi Business Entrepreneur of the Year pada 2009 dan OBE pada 2014, dianggap sebagai pemimpin dalam pendidikan dan AI. Lahir dari orang tua India ia dibesarkan di Cheshire di Inggris memegang gelar master di bidang Hukum dari University College London.
9. Leena Nair

Leena Nair, global chief executive officer (CEO) dari rumah mewah Prancis Chanel, berasal dari Kolhapur di Maharashtra. Dia adalah chief human resource officer (CHRO) Unilever sebelum mengambil peran di Chanel. Nair mengejar teknik elektronik dari Walchand College of Engineering, Sangli dan mengejar manajemen dari XLRI, Jamshedpur di mana dia lulus sebagai peraih medali emas.
Dia bergabung dengan Hindustan Unilever Limited (HUL) tiga dekade lalu sebagai trainee manajemen. Pada usia 52, ia menjadi wanita pertama dan kepala sumber daya manusia Asia pertama di perusahaan tersebut dan juga ditampilkan di antara Wanita Paling Berpengaruh di Fortune India 2021.
10. Ankiti Bose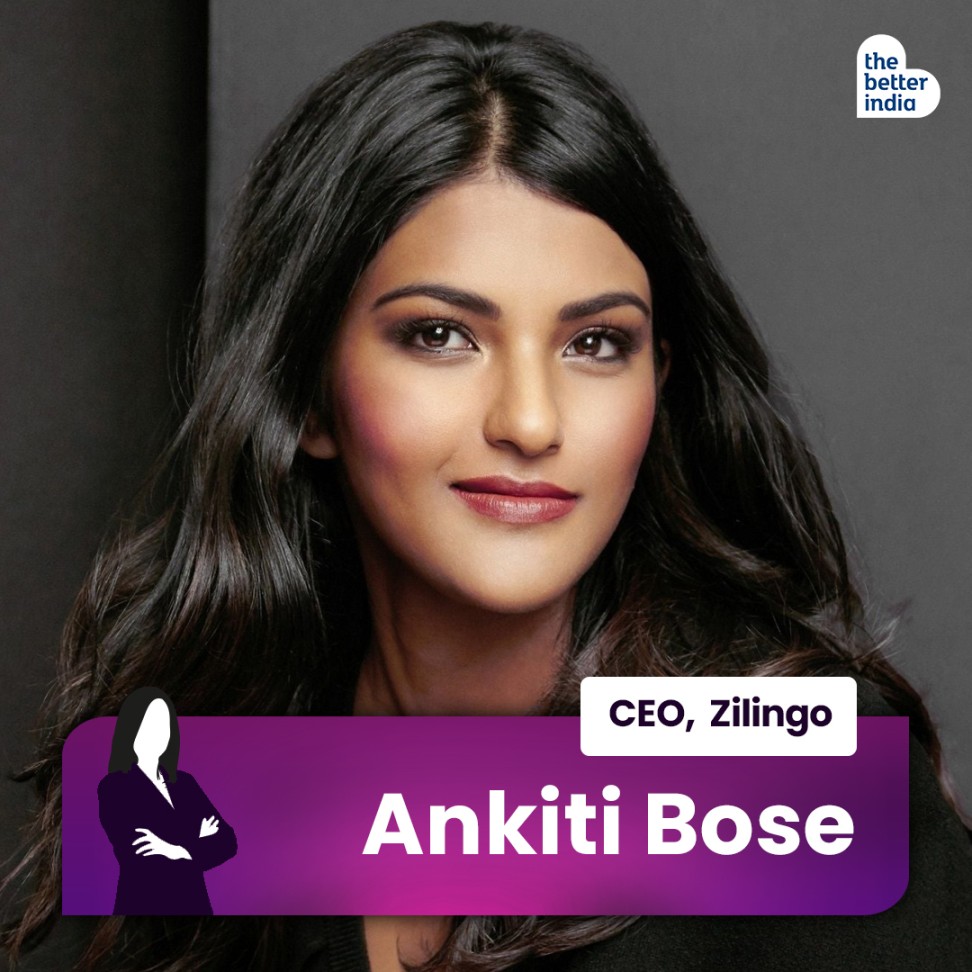 Ankiti Bose adalah salah satu pendiri dan CEO Zilingo, sebuah startup multinasional dan salah satu perusahaan e-commerce B2B terbesar di Asia Tenggara. Pria berusia 29 tahun ini masuk dalam daftar 30 Under 30 Forbes Asia pada 2018 dan dalam 40 Under 40 Fortune, bersama dengan Bloomberg 50 pada 2019. Ia lahir di Dehradun, dibesarkan di Mumbai dan belajar matematika dan ekonomi di St. Xavier's Perguruan Tinggi, Mumbai.
11. Falguni Nayar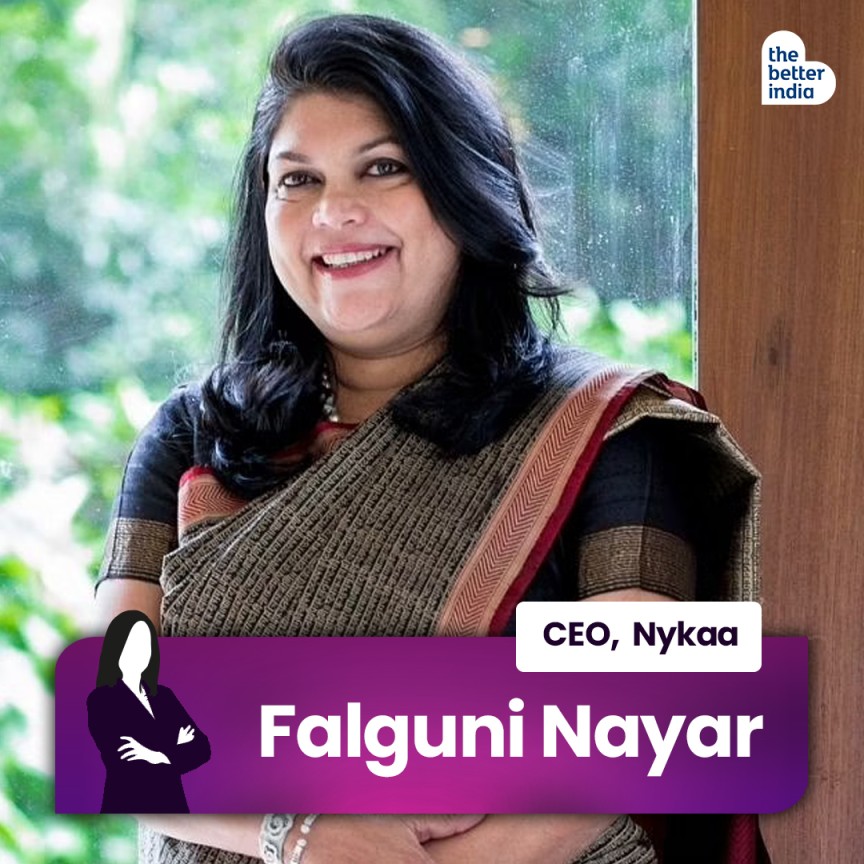 Falguni Nayar, pendiri dan CEO startup kecantikan Nykaa, adalah miliarder wanita terkaya di India. Perusahaan induk Nykaa, FSN E-Commerce Ventures, adalah unicorn pertama yang dipimpin wanita di negara itu yang memasuki bursa saham. Nayar berhenti dari pekerjaannya sebagai direktur pelaksana Kotak Mahindra Group pada usia 50 tahun untuk memulai sesuatu sendiri. Dia mengambil langkah berani ke depan dengan meninggalkan karir 20 tahun di perbankan investasi dan beralih ke industri kecantikan di India yang tertinggal jauh di belakang seluruh dunia.
IPO (Penawaran Umum Perdana) Nykaa terdaftar pada November 2021, dan ketika saham perusahaan melonjak hingga 89 persen, Nayar, yang memiliki setengah dari perusahaan, sekarang bernilai $6,5 miliar. Saat ini, Nykaa menawarkan 4.000 merek kecantikan, perawatan pribadi dan fashion online, dan memiliki sekitar 80 toko ritel di seluruh negeri.
(Diedit oleh Divya Sethu)